One of the most essential features of any eCommerce store is the payment gateway. The conversion rate of customers is the most important factor in the success of any online company. Customers must first have faith in your store before they can purchase something from it. Payment gateways will assist you in establishing the trust.
The UAE's e-commerce sector expanded rapidly from $2.5 billion to $10 billion. In the United Arab Emirates, the market for online payment has risen rapidly in tandem with the growth of e-commerce (UAE). It's important to have a secure payment gateway that can expand with you, whether you're a startup, a physical store planning to go online, or an established e-commerce store. In this post, we'll show you how to choose the best payment gateways in the UAE for your company. But first let's understand what payment gateway is.
Payment Gateway
A payment gateway is a merchant service offered by an e-commerce application service provider that allows e-businesses, online stores, bricks and clicks, or conventional brick and mortar to accept credit cards or direct payments. A bank may provide a payment gateway to its customers, but it can also be offered separately by a specialised financial service provider, such as a payment service provider.
List of Payment Gateways best for E-commerce in UAE
Following is the list of payment gateways that are best for E-commerce in UAE:
Telr
It was once considered one of the best startups in the UAE, going by the name Innovate Innovate Payments. Telr's service is available in more than 120 currencies around the world. Telr's services are available in developing countries such as Indonesia and Pakistan, which is one of their distinguishing features. For entry, small, and medium level accounts, the monthly fees are AED 349, AED 149, and AED 99, respectively.
The entry-level package has no payments on the remittance to the merchant account.
CashU
CashU was created in 2002 with the sole purpose of serving customers in the United Arab Emirates, but it has since increased in popularity across Europe. CashU is unique in that it provides free account formation and has the lowest annual maintenance fee on the market at $1. The cost of a transaction is determined by the scale of the transaction. CashU recently announced the introduction of their virtual credit card service in partnership with MasterCard. Residents of the United Arab Emirates with a CASHU account will be able to instantly build their Virtual MasterCard Prepaid Card and use it to make purchases on e-commerce sites that accept MasterCard.
You can find the list of charges that cashU charges by clicking here.
CCAvenue
CCAvenue, which began in India, is now a prominent online payment gateway in the United Arab Emirates. They also have a no-cost setup option, but it comes with a $54.45 monthly maintenance charge. They also levy a 3% fee on each transaction. CCAvenue is an expensive choice, but it does provide a few free programmes, such as fraud prevention and 24/7 on-call support. They also partner with all of the big e-commerce sites.
PayTabs
A Bahraini service provider that topped Forbes' list of the best business start-ups in 2016. Their services are available in 168 different currencies. In less than 24 hours, you will have a completely functioning PayTabs system. PayTabs can be integrated in a variety of ways, including via a plug-in, an iFrame, an SDK, or a direct API call. They currently charge 2.85 percent plus 1 AED per transaction. The initial setup fee is $400, and each withdrawal will cost up to $15. Paytabs does not charge a monthly or annual subscription fee.
Amazon Payment Services is one of the most common payment gateways in the United Arab Emirates. Their pricing policies have recently changed. Amazon Payment Services only has two pricing options right now: starter and business. The monthly fee for the starter kit is 420 AED, and each transaction costs 2.94 + 1.84 AED. The Enterprise kit is customised to your particular needs and is focused on the size of your business.
Amazon Payment Services has launched their Card-On-Delivery(COD) service in partnership with SOUQ.com (Now owned by Amazon), an online e-commerce giant in the UAE. Card-on-delivery simply means that consumers who pay on delivery now have the option of paying with cash or a credit card. A mobile card machine helps distribution agents to process all major credit and debit cards.
read more – https://paymentservices.amazon.com/blog/payfort-is-now-amazon-payment-services
Checkout
Checkout has been in operation since 2010, and its service in the UAE began in 2014. They charge 0.95 percent + 20 cents for European cards and 2.90 percent + 20 cents for non-European cards per transaction. They take all big credit cards from all over the world. They also have a fraud management system called "Prism Risk Management System," which is one of the strongest.
CyberSource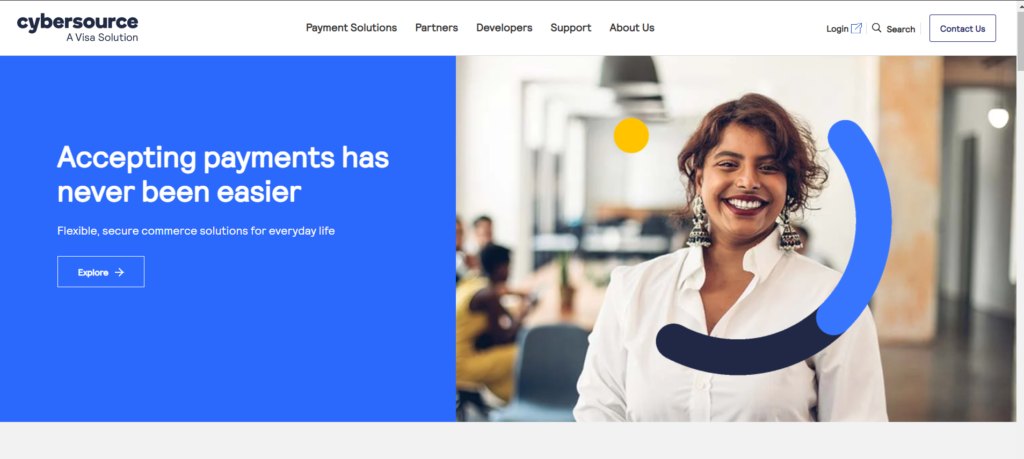 CyberSource is a subsidiary of VISA, a well-known multinational corporation. They operate in more than 190 countries and provide a range of services. Digital payment methods like Apple Pay and Android Pay, as well as regional digital wallets like Alipay and KCP, are all sponsored by CS. You can check the service fee of cybersource by clicking here.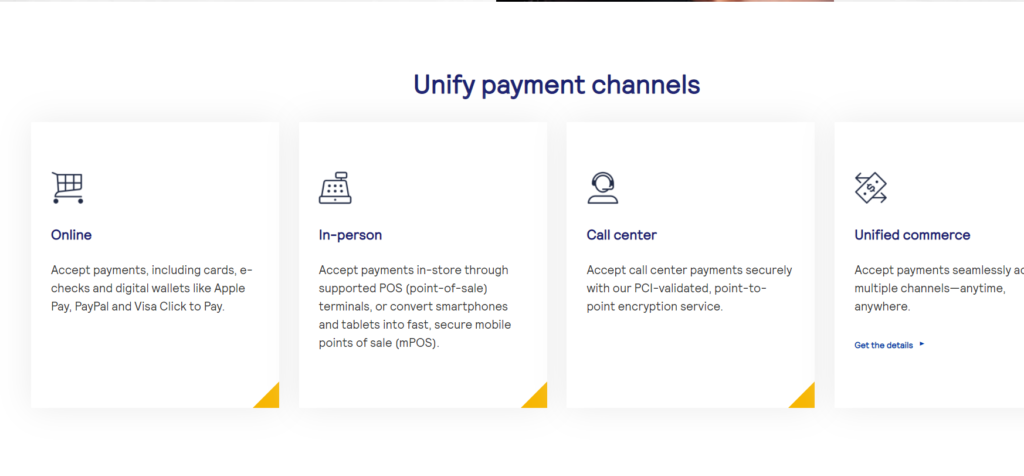 HyperPay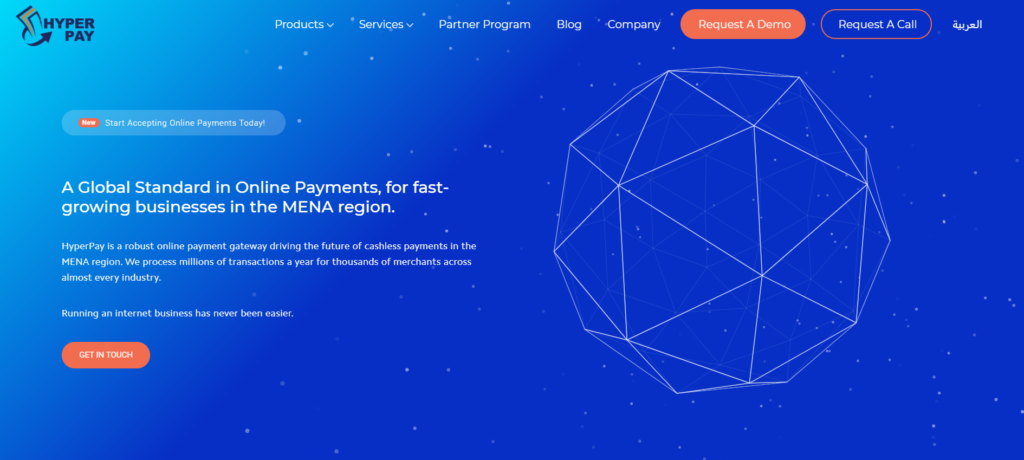 Hyperpay is mainly a payment gateway located in Saudi Arabia, but they also have a presence in the United Arab Emirates. HyperPay works with over 100 businesses, ranging from banks to well-known credit card companies. It also integrates easily with popular e-commerce sites such as WordPress and Magento. HyperPay has one of the most sophisticated and reliable fraud management systems available.
2Checkout
Although 2Checkout is based in the United States, it is extremely common in the Middle East and North Africa. They charge 3.9 percent + 45 cents per transaction and accept 87 different currencies. They also charge 1.5 percent for customers outside the UAE, as well as $25 for each chargeback. These costs tend to be high at first glance, but there is no setup or monthly maintenance fee.
Conclusion
You must determine which choice would work best for you because there are many options available, each with its own set of benefits and disadvantages. One thing to note is that while a simple package for either of the gateways can seem enticing at first, as your e-commerce website in the UAE grows, you will need to upgrade to the enterprise or premium version of that gateway. You don't have any other choice but to purchase the costly kit. So, before you pick someone, think about the future. You may also employ a competent web development company in Dubai to assist you in making this important decision.