Nowadays to run a business effectively, a website is needed. To compete with your opponents or competitors you need to have a professional website. Whether you are looking for professional and affordable website design services or want to get your website redesigned we can help you with all this and more to give you a lot more customers via your online presence. We specialize in website design and redesign services and present you with W3C standardized and highly user friendly websites that don't fall heavy on your pocket. We have stretched our wings in development as well and present you with enterprise portal, ecommerce, custom ERP and custom application development. And this is not it we understand that to generate sales and lead only a website is not enough. You need to rank high on all major search engines. And to help you with the same we present you with SEO and SEM services.
Why SEO?
Your website on the internet is the equivalent of your place of business or your telephone number. Imagine what it would be like if no one knew where you work or how to contact you. Invariably, your business would lose out on a large number of customers despite providing better product/service. The same thing applies to your website. If your website does not feature prominently in the search results, incoming traffic will slowly come to a standstill and later, people won't even know you are there.
And this is precisely where SEO comes into the picture.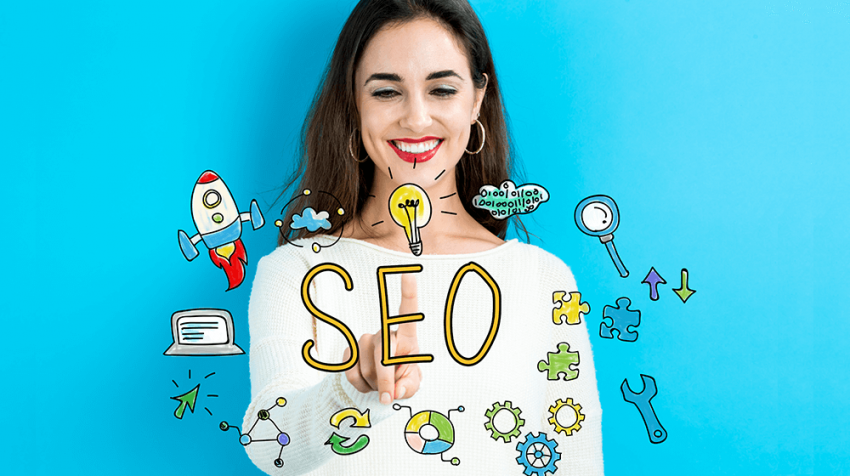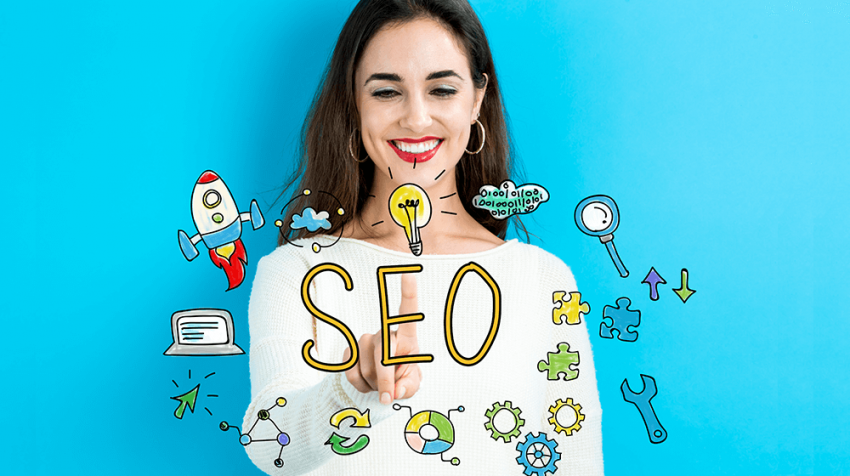 Search Engine Optimization makes your website "search engine friendly". Right from the grassroots i.e. design and development, SEO makes sure that your website immediately attracts the attention of an internet user, when he/she searches for relevant information.
What is ethical SEO/white hat SEO?
White Hat SEO or ethical SEO implies that a website is conceptualized and created with human users as the target audience, and not search engines. At no point is any attempt made to trick the algorithms or to deliver content to the user that is different from the content that is indexed by a search engine's spider. Such malicious practices amount to spamdexing or Black Hat SEO. At Ishantech, we hold your ethics, values and ideals in the highest regard. Keeping that in mind, we provide services for ethical/white hat SEO only.
SEO is the text driven technique that is used to get your website on the top of search engine rankings. SEO at ISHANTECH is like religion; we practice it with full dedication and devotion and guarantee you first page search engine results. This is the proven, established and safe way to reach out customers locally, globally and internationally. For us and our team members SEO is not only about ranking high on Goggle for respective keywords but it is about competition, analytics and traffic and converting traffic to sales and leads. We practice both on page and off page optimization techniques. So, association with ISHANTECH means association with all in one website designing, development and SEO company.
We have blended our skills with the quality essence of expertise to present you with completely satisfactory and highly professional services. All our services whether it is designing, development or SEO are available for small, medium and large enterprises and we customize them to suit your needs, requirements and budgetary levels.
Let the Traffic Flow Happen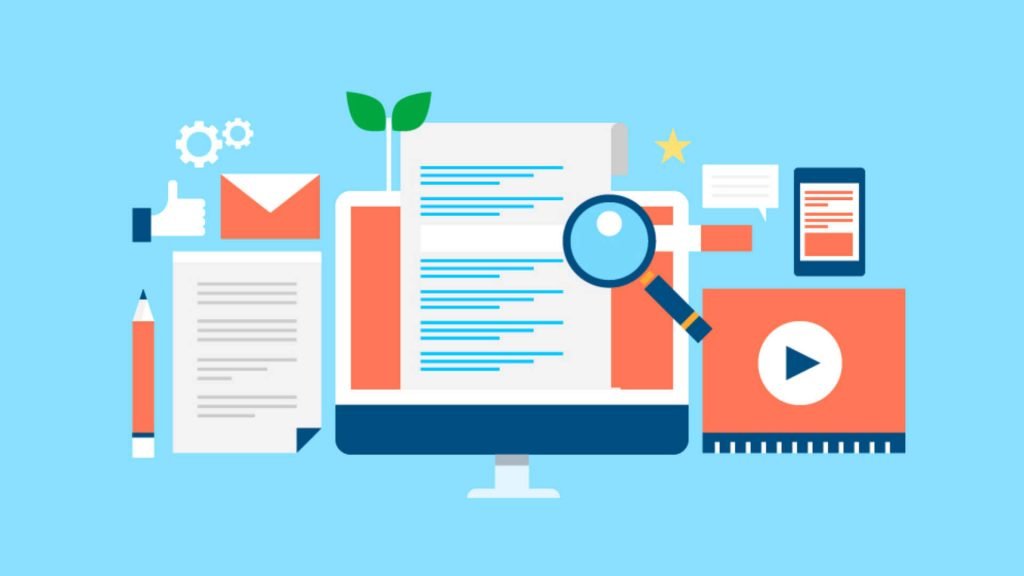 Search Engine Marketing (SEM) is a process of gaining traffic and visibility for web pages on search engines. It is not possible to have top positioning for a website on every desired keyword and thus, SEM helps in registering the presence without it. SEM is a way of advertising to attract TG on the desired Keyword directly through Adwords. This is the best way to draw traffic to website. And it is so specific that exactly defined TG of a precise area, of particular age group, of appropriate segment and of accurate interest could be targeted with it. SEM is faster than the traditional marketing and has wider and specific reach. ISHANTECH understands the intricacies of the process very well and will make sure to enhance the visibility on the right keywords for the web page.
Search Engine Optimization (SEO) is a process to have presence where TG is searching for the brand i.e. having presence on the right keywords.ISHANTECH Digital is having maestros for SEO who continuously strive to bring the website on top position (on right keywords) and maintaining it with various strategies.
SEM & SEO Includes
Landing Page Creation
Search Engine Optimization
Cost-per-Click (CPC)
Cost-per-Impression (CPM)
Keyword Research
Google Ads
Display Ads
Let the Connection Happen
Social Media Marketing is a process of promoting products and brands on social platform through behavioral ads. This helps in attracting more and more users on a particular page of a brand to increase the fan base and interaction for enhancing reach. Social networking sites are connecting more than 800 million users, so the absence on these sites shall make your business lose a big group of target audience (TG). Social Media Marketing, Management and Optimization are very important to increase audience reach and verbal publicity. It also helps in creating a good image or rather desired image. Choosing conventional media may help you in creating brand image or recall value or escalating sales but Social Media helps in all of them when wisely used.
ISHANTECH helps in filtering, measuring and guiding your business on social platforms like Facebook, Twitter, LinkedIn, Google+ by getting your company the right visits and clicks on the ads.
SMM & SMO IncludesBehavioral Ads on Social Media Platform
Mouth Publicity
Contests
Engaging Posts
Detailed information about brand/ company
Public Relation Management
Blog creation and maintenance
Social news stories
User polls/rating tools
Social networking and profile maintenance
Discussion participation
Status updates on social networking profiles


Importance of SMM
What indeed does the CMO do to arrest this onslaught of the Anon. None of the Marketing Management Gurus had ever spoken about the rise of the masses. No one ever imagined that one day Reviews and Critics will be written by a virtual non entity and would have the power to reach across to thousands and hundreds of people at the press of button.
Carefully crafted company personas and glossy product brochures shall be rendered useless by one unhappy customer or worse still his teenage son or daughter.
The Smart Marketer realized that on one side he is spending money to build personas and images and on the other paying more to conduct research on whether the market is acknowledging and accepting his creations. And while he is doing it, there is this Common Man who has the power to run havoc with his strategy and impacting where it hurts most – Revenue and Net Units Sold.
Our SM saws the way out of this impasse by redefining his own job and scope from Persuasive to Involving and Empowering. The age old adage – if you can't beat them join them came to the fore. He saw that a single medium can be used to create a Campaign and also get instant feedback directly from the end customer. He realized that such sites are encouraging groupings for their own targeted online marketing and also have other such options.
This brought about the concept of Social Media Marketing and usage of Social Media to connect to the end user directly for his feedback and also as a medium for introduction of the product or services. Social Media is a type of media in which information is disseminated through social interactions. Social Media uses web and power of social networks to transform static broadcasts into dynamic broadcasts. The creation and exchange of user generated content by social media gives new dimension to the study of consumer behaviors, usage patterns and works as a great platform between the consumers and the creators.Social Media Targets:

Early adopters of Social Media made the mistake of treating it like a standard marketing tool and fascinated with the free aspect of the medium by sending a constant barrage of Product Information and not paying heed to the feedback provided. Also added ills were unplanned approach to the medium, treating Social Media marketing like a hobby without assigning resources and not respecting the limits like 140 words on Twitter. Some easy guides to managing social media are:
• Don't sound like PR or a Used Car Salesman
• Participate and initiate discussions and not monologues
• Engage the community then talk at them
• Don't indulge in falsification of Information
• Censorships on comments and feedback are not welcome
• Create a group or a page and don't maintain it.
• Not follow a schedule to management
Time commitment on an average required for a Social Media Campaign is around 50 hours/month. Add to that time for feedback gathering and responding. Easy way out is to hire a Social Media Marketing firm. International rates for such agencies are around US$1000/month per media site, while we offer these services at surprisingly lower rates.
Social Media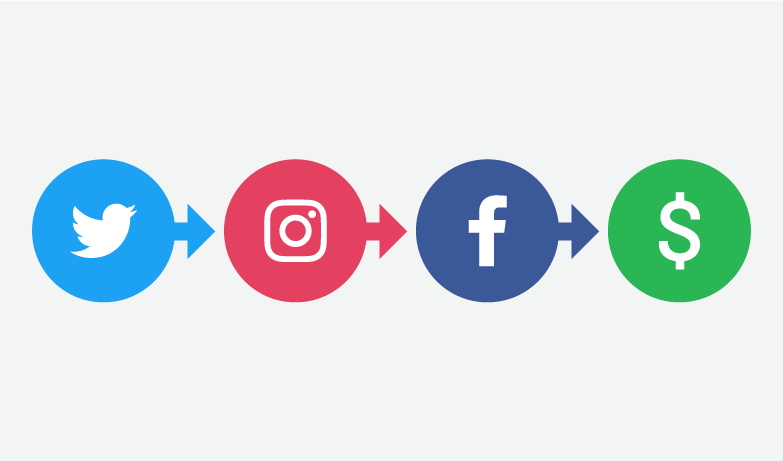 SMO focuses on the ease of sharing your content across a variety of social networking platforms. It is the process of increasing the awareness of a product, brand or event by using a number of social media outlets and commun-ities to generate viral publicity. When you incorporate both SEO and SMO, you can evolve into a truly social business and reap the rewards. Good SMO will drive traffic from both direct social site referrals and from search engines. Facebook and Twitter are the standard networks as sharing platforms. You may also consider LinkedIn, Pinterest, and can't leave Google+ (especially because of Google Authorship for SEO).
Benefits
Going out where your audience is hanging out instead of trying calling them over & over to your enterprise.
Helps in establishing a brand and raising awareness towards your product, service or event.
Enables you to understand your potential customers' interests and what they are looking & craving for, which in turn, will convert them to your customer. This also attracts lot of innovation and creativity at your end to suit the needs of your potential customer.
The media is optimized in such a way that the content is pitched according to the users' interests.
Helps in spying on your competition that whether what strategy they have implemented in their social marketing plan.
It is two-way communication model which makes it more interactive than other monotonous and one-way advertising mediums, since, it invites feedback then & there and also, you come to know how much of the audience like you.
Indicates scalability, as in more the number of likes & followers, more the brand loyalty & customers' trust.
Helps in conducting market research which is more live & accurate than any other old printed form medium.
Best of the customer service levels are ensured through social media.
Improves the result of SEO, increases click-falls on your website, makes your message viral and helps in converting the leads.
It's easier to analyze what kind of audience is getting attracted towards your brand quality of clicks, click-falls on website through social medium and the success rate of our social media optimization through the details analytics & reports which are easier to understand.
Last but not the least, it's pocket friendly, since you are not supposed to pay much in comparison to other advertising mediums, it becomes very economic way of creating a buzz with lot less budgets.
On Page Optimization
SEO Activities
Basic
Premium
Super Premium
SEO Consulting
–
Yes
Yes
Pre-Optimzation(SEO Analysis)
–
Yes
Yes
Targeted Keywords
5
10
20
Keyword Analysis
–
Yes
Yes
On-Page Elements
–
Yes
Yes
Meta Tags Optimization
Yes
Yes
Yes
Content Optimization- Implementation
–
Yes
Yes
of H1/H2 & Bold Tags to Content
Creation of Robots.txt File
Yes
Yes
Yes
HTML Sitemap Creation
–
–
Yes
Google Sitemap Creation and Optimization
Yes
Yes
Yes
Google Local Listings
–
1 Address
1+ Address
Navigation Structure
–
Yes
Yes
Duplicate Content Checking
–
–
Yes
Broken Link Checking
–
Yes
Yes
Image & Hyperlink Optimization
Upto 5
For All
For All
Google Analytics Setup & Monitoring
–
Yes
Yes
W3C Validation
Yes
Yes
Yes
OFF-Page/Link Building
SEO Activities
Basic
Premium
Super Premium
Directories
100
200
300
Blog Creation
1 blog – blogger
3 blogs – Blogger + WordPress + Tumblr
5 blogs – Blogger + WordPress + Tumblr + Typepad + Posterous
Blog Post Creation and updates
2 Posts(Fresh Content)
3 Posts(Fresh Content)
4 Posts(Fresh Content)
Blog sharing
20
40
60
Blog Directroy Submission
20
40
60
Social Bookmarking
50
75
100
Classified ads
20
40
60
Local Listing
10
20
50
Article Creation & Submission
2
4
5
Article Marketing (SBM)
20
40
50
Social Media Optimization
3
Profile Creation
5
Profile Creation
10
Profile Creation
Search Engine Submissions
10
20
30
Yahoo/Google Answering + Groups
5
10
20
Blog Comments
25
50
75
Forum thread Creation/Posting
5
10
20
100
500
1000
Report Status
Keyword SERP Report – Monthly
Yes
Yes
Yes
Analytics Report – Monthly
Yes
Yes
Yes
*Need specific Email addresses of the target market