Search engine optimization services provided by Ishan Tech are customized to fit your requirements keeping in perspective long term business goals.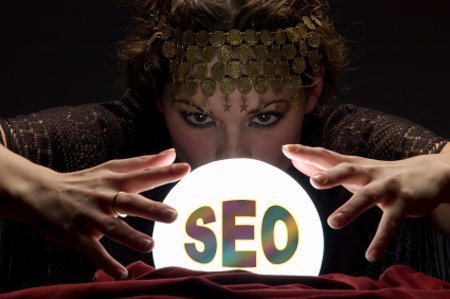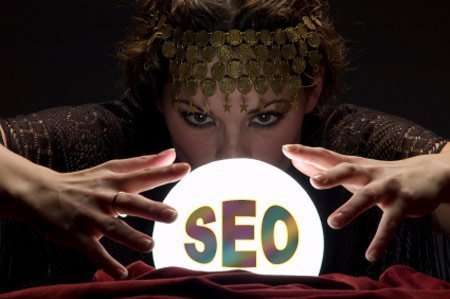 We work hard to maximize your return on investment in internet marketing and search engine optimization. Our Search engine optimization methodology includes:
website review -To rank on Google or any other search engine, a site needs to be indexed first. Hence, the first step in the process of search engine optimization is to ensure that your site pages can be crawled and indexed by the search engine spiders. In this step we analyze your code and identify possible spider stoppers in a website. These may include broken links, missing tags, complicated link structure and other subtle factors that may have been overlooked when the site was designed.
goal analysis Why are you indulging in SEO services? What do you expect to gain from your SEO campaign? Do you have practical search engine ranking targets that you would like to achieve? It is important to have goals clearly defined in an SEO campaign. These goals can be in terms of an increase in revenue from organic search engine traffic, increase in ROI, increase in traffic or just rankings for branding. We listen to you and understand your goals during this stage of the SEO process. Keeping your goals in perspective, we customize and present the best SEO strategy possible given the time-frame, resources and other practical constraints.
competition analysis -This step involves studying what your competitors are doing. Websites of competitors, which have undergone search engine optimization, offer valuable keyword and optimization insights. Analyzing an already optimized site allows us to determine their lead over your site with regards to rankings. We can also determine SEO optimization techniques being employed and the segments being targeted actively on search engines. After this step, we will be able to tell you exactly what your competitor is doing and what you should do to beat them on search engines.
keyword identification – Many online businesses, despite having great search engine rankings, either do not get enough traffic to their site or do not convert enough visitors. A major reason for this is because the keywords that they are targeting may not be the keywords that are being searched for on the search engines. Keyword identification is a very important part of search engine optimization and includes researching keywords that will not only get great traffic but are also most relevant to your business.
on page optimization -This step in the process of SEO involves the actual optimization of your web pages. Here, pages will be optimized with regards to tags, link structures, images, body text, and other visible and invisible parts.
building incoming links –(month-on-month)Good incoming links are often the difference between good rankings and great rankings. Our link building campaigns are well planned according to your site's requirements and your budget, so that you get the maximum out of them. Incoming links can be reciprocal links or one way links from directories, articles and news releases. Our link popularity campaigns are human powered and completely manual.
search engine submissions –Manual Submissions to search engines and directories is a process often referred as search engine submissions. Many advertise a quick and simple software or service which helps submit to over 1000 engines for a few dollars, but few tell you that it is the top 10 engines that command over 85% of the internet's search engine traffic. Our search engine optimization campaign involves systematic submissions, done manually, to the top search engines and directories. Further, we use XML sitemaps that are now supported by major search engines like Google & Yahoo.
Benefits
Going out where your audience is hanging out instead of trying calling them over & over to your enterprise.
Helps in establishing a brand and raising awareness towards your product, service or event.
Enables you to understand your potential customers' interests and what they are looking & craving for, which in turn, will convert them to your customer. This also attracts lot of innovation and creativity at your end to suit the needs of your potential customer.
The media is optimized in such a way that the content is pitched according to the users' interests.
Helps in spying on your competition that whether what strategy they have implemented in their social marketing plan.
It is two-way communication model which makes it more interactive than other monotonous and one-way advertising mediums, since, it invites feedback then & there and also, you come to know how much of the audience like you.
Indicates scalability, as in more the number of likes & followers, more the brand loyalty & customers' trust.
Helps in conducting market research which is more live & accurate than any other old printed form medium.
Best of the customer service levels are ensured through social media.
Improves the result of SEO, increases click-falls on your website, makes your message viral and helps in converting the leads.
It's easier to analyze what kind of audience is getting attracted towards your brand quality of clicks, click-falls on website through social medium and the success rate of our social media optimization through the details analytics & reports which are easier to understand.
Last but not the least, it's pocket friendly, since you are not supposed to pay much in comparison to other advertising mediums, it becomes very economic way of creating a buzz with lot less budgets.
monthly analysis and maintenance -Search engine optimization is a long-term solution to your traffic woes. Our comprehensive SEO services involve continuous fine tuning of the website based on traffic trends and ranking trends. Search engines often change their algorithms… We tweak your website to compensate of the changes, hence enabling you to stay on top.
Our PPC campaign managers, through our unique PPC campaign methodology and campaign tracking management system strive to increase your sales while reducing your cost per click, thus leading to maximized ROI. We can set up and handle your pay per click campaign using Google Ad Words, Yahoo Site match (previously Overture) and other smaller PPC engines. We design your pay per click campaign so as to achieve maximum click through rates(CTR), observe conversion rates over time and edit campaigns resulting in maximization of ROI.