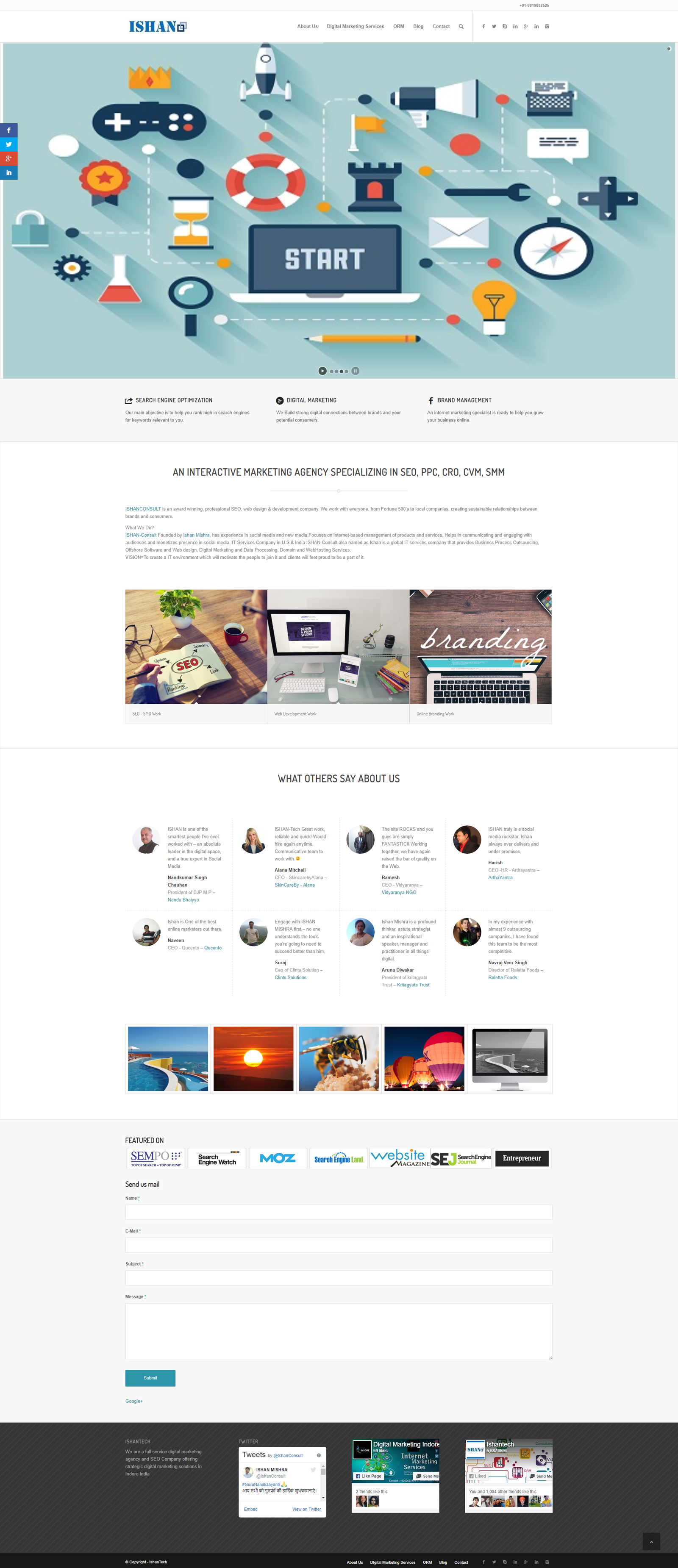 Growth  MARKETING AGENCY SPECIALIZING IN SEO, PPC, CRO, CVM, SMM
ISHANCONSULT is an award winning, professional SEO, web design & development company. We work with everyone, from Fortune 500's to local companies, creating sustainable relationships between brands and consumers.
What We Do?
ISHAN-Tech Founded by Ishan Mishra, & Co Founder Neha Mishra . 
Ishan has experience in social media and new media.Focuses on internet-based management of products and services. Helps in communicating and engaging with audiences and monetizes presence in social media. IT Services Company in U.S & India ISHAN-Consult also named as Ishan is a global IT services company that provides Business Process Outsourcing, Offshore Software and Web design, Digital Marketing and Data Processing, Domain and WebHosting Services.
VISION=To create a IT environment which will motivate the people to join it and clients will feet proud to be a part of it.
ISHAN MISHRA, INTERNATIONAL SEO CONSULTANT & ENTREPRENEUR
ISHAN is an International SEO Consultant -service that he provides with his company ISHANTECH-, a blogger (SEOINDORE) and speaker .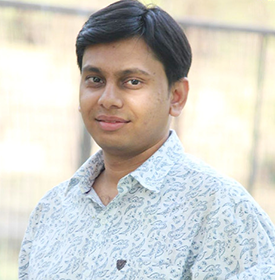 He has more than 6 years of experience doing Search Engine Optimization for Indian, European, American and Latin-American companies.
ISHAN has a deep experience as SEO consultant  and digital marketing professional. He has previously worked as:
SEO CONSULTANCY
ISHAN can help you to establish and optimize your Websites organic search engine visibility, traffic and conversions; maximizing their results with the following services:
SEO Audits
SEO Strategy
Integral SEO Projects
SEO Training
Hire ISHAN by contacting  here or by sending her an e-mail to ishantech@hotmail.com Contact no. – 07869507188
………………………………………………………………………………………………………………………
Neha Mishra – Co-Founder @Ishantech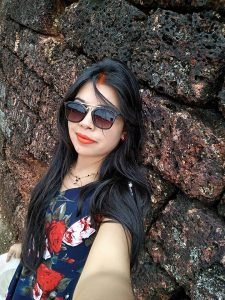 Neha Mishra –
Entrepreneur | Wife & Mother 💗|
Co-Founder – ISHNATECH . Growth is the mission. Do you want to grow your business or startup? I will help you drive traffic, generate leads, improve conversions & increase your revenue with data-driven / cutting-edge growth strategies. Contact – Ishantech@hotmail.com ..
Hi, I am Neha Mishra, an enthusiastic entrepreneur/growth hacker/consultant helping startups, fellow entrepreneurs & SMBs grow with digital marketing & growth hacking. I will help your business succeed by:
– Building your online brand
– Growing your community exponentially
– Helping you generate leads
– Expanding your customer base (Acquisition & Retention)
Hire Neha Mishra by contacting  here or by sending her an e-mail to ishantech@hotmail.com Contact no. – 07869507188
………………………………………………………………………………………………………………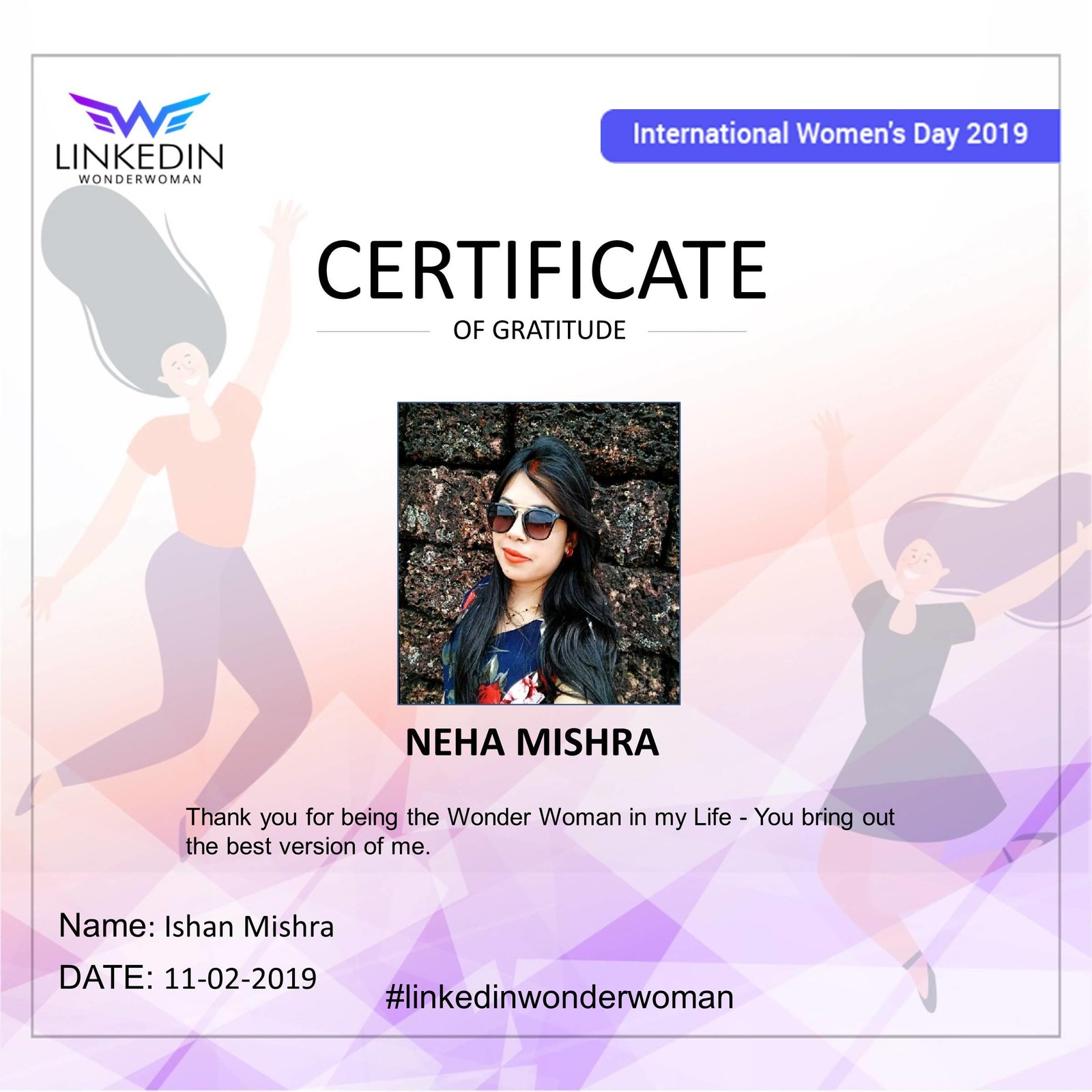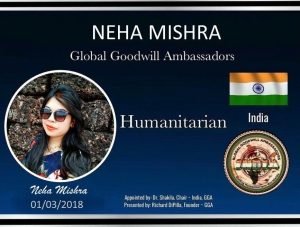 Clients