By Ganesh J. Acharya (A +15 year experienced SEO strategist, and the founder of Seashell)
A lot of articles have given details already on this topic. Therefore, I have tried to address beneath something that you may not have realized so far. So, please do read this post carefully.
Money is an important fact in a human's life today. If it is lost, you may not be able to obtain your needed necessities. Google gives websites offering financial services a special consideration. It categorizes them under "Your Money Your Life (YMYL)". While Google is giving them a special consideration, many of the other important search engines as well may be giving financial services a special consideration as well.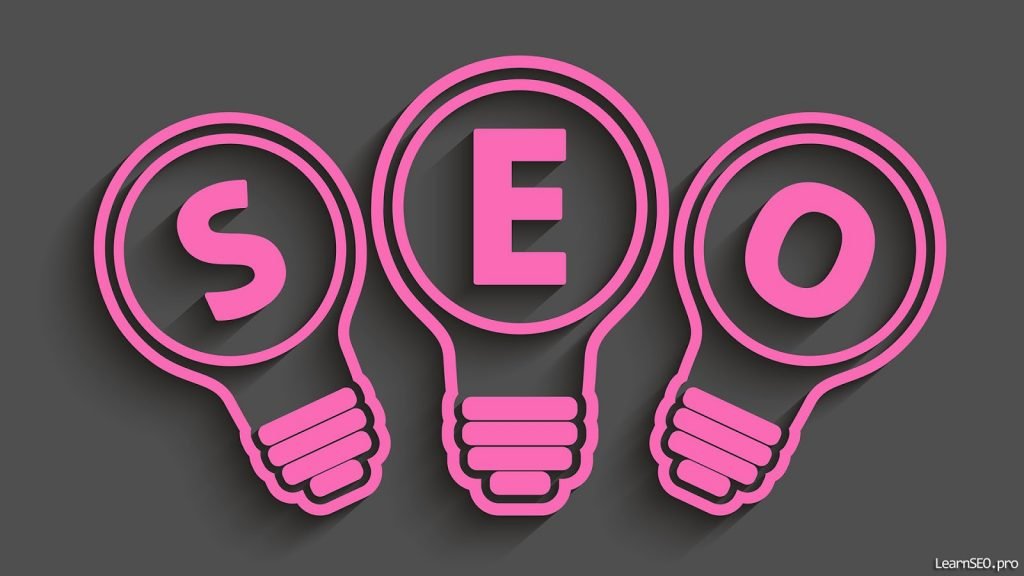 Algorithms change
The corrupt among the SEOs may often try to understand the engine's algorithm, rather than its officially informed necessities. By doing such, they may try to create a false sense of compliance. Thereby, the search engines are constantly forced to adopt changes, hence perhaps their developer keeps changing their algorithms to stop themselves from getting tricked. The search engine developers may officially inform what not to do and what they are after so they clarify why the change was necessary morally.
Karma unfolds. It is not easy to realize the algorithm's changes. Thereby, it becomes very tedious and cost consuming to match the algorithm's precise changes. Suppose, the engine looks for 10 words to rank high and if you try to adjust the content, though you might temporarily gain a high rank, but eventually if the search engine's team realize it is being tricked, they try to overcome such tricks by fixing the algorithm. All the money and effort may get lost. Many websites worldwide lose their rankings after they were caught tricking.
Lessons to learn: Look for the necessities of the search engines, and look for the moral reason wrt. why the algorithm changed. Don't look for what precisely the algorithm is, to fake a false sense of compliance.
Focus on the search engine's necessities
It is always better to focus on the necessities of the search engines. The search engine developers are willingly or unwillingly forced to face the laws around. Thereby, cannot easily state something biased publicly. So, if financial services comply to whatever necessities the search engine (SE) informs publicly, rather than looking for SEOs who know to trick, they have a better chance of ranking higher with segments that they are capable of delivering.
Secondly, search engines are not human beings, but bots that are written by humans who are not yet fully out of their ignorance. Thereby, they have their shortcomings. So, the financial service providers must find the right kind of SEO and get their content optimized as per SE's necessities to allow the SE's developer decipher the content correctly.
Add keywords in the content at the right places as suggested by the search engine developers to help the search engine understand and evaluate the page correctly. Try to add keywords in the content wherever a problem may be faced by the visitor with realizing the connections. Don't add keywords into non-suggested areas to suggest false compliance. In short, don't try to do anything fake.
Choosing the right keywords
It is necessary to not get tempted while one start seeing opportunities. After one starts looking at the keyword's search count report, 100s of ideas may strike the mind. One may feel, why not go after all the opportunities. Though it is a nice thing to gather all the opportunities, is it practical to do so? It is not. Thereby it is necessary to understand which needs in the form of keywords among the ones noticed, one is capable of meeting easily. If you address the keyword which looks tempting and rank it, though you are not currently with the capacity to deliver to meet the need, the opportunity may go waste. Or you may have to experience unnecessary additional pressure to meet the need. And thereby you may spoil your living experience. Why not just go after the ones which you know are easy for you to meet and deliver? Don't give false promises. Ensure you read the online review section below to know why you must not get tempted to choose the keywords that don't match perfectly.
Financial comes under YMYL
This needs a special mention. Google in one of its guidelines, has categorized websites offering financial services and healthcare services under the YMYL category. YMYL is a short form for Your Money Your Life. It has asked evaluators to give special preference to these websites. While evaluators have been asked to consider these websites separately under the category YMYL, Google probably may evaluate the websites for the author's experience and credentials etc. Therefore people providing financial services etc must add details towards their certifications, experience, etc. They (financial services) may try to have their websites listed on those websites that evaluate or certifies their financial services and also has a widely known reputation for a flawless evaluation process.
Online Reviews
Ask your customers to immediately review you or your services on the certification sites and from their Google accounts. For search engines, these are crucial data to evaluate your services. If you were the search engine developer, will you not rank the websites with better services to fulfil the needs of the searchers, by checking the number of genuinely happy customers? The more genuinely happy customers, the more trustworthy a financial service may be assumed. If you have chosen the keywords correctly without getting tempted, the question for you serving the person with a mismatched need gets reduced. Kindly read the below points carefully and try to understand them.
Think you are the one with the need
A right-hand thumb rule that may be considered is,
Write down your needs, and also write down a list of facts regarding what all a service or product in context must have to match those needs correctly.
Thereafter, look for websites that match those needs correctly, by checking how many of those points from the list accurately match.
Ask yourself, "Is the financial service we provide in a position to fulfil the address the point in the list correctly".
If the needs of the person in context is known correctly and if you have matched the requirements correctly, there is no question for a bad experience to arise.
Don't offer services by overpricing or under-pricing
Needless to say,
If a service is overpriced it is a type of stealing. It is an act whereby without putting necessary efforts a person is trying to take an extra share from another person. While if this type of stealing is noticed, bad reviews may arrive.
If a service is offered at a lower price, it may become impractical. While if service is not offered after taking money, bad reviews may arrive.
Pseudo customers and thieves
These are the days when it is necessary to be careful about these as well.
A competitor may fake as a customer to give you a fake negative review.
A thievish customer may blackmail you, or try to devalue your offerings by perhaps telling it is unnecessary, competitive etc to pay you less so that the excess part remains with themselves. While failing to save the excess since you remained smart, a thievish customer may purposely leave a negative remark.
To save your services from getting a lower ranking in spite of being able to provide good service, it is also necessary that

You have a strong online reputation management team along

Or, be yourself prepared for the same.
Don't be surprised. Just look at the political trolling that happens over the internet. Always remember, precaution is better than looking for a cure later.
Evaluate the SEO you hire carefully if you hire one. And if you are forced to perform the SEO process on your own, due to lack of funds, be careful about the process you adopt in order rank in search engines, using the details above. If you need any further clarification you may tweet me at @ganeshjacharya.