There are many fields that one can explore their professional career in. There are many fields in which one can broaden their career prospects but mobile app development is one of them. Due to the wide consumption of smart phones in the world everywhere, everybody is looking for new apps to keep themselves entertained. Some mobile applications are doing billion dollar business just because of their popularity. If one app hits the needs of the market totally, they can gain a huge craze among the individuals. There are some of the social media apps that are famous even among the old age groups. Everybody enjoys being on their phone just to kill time. People are influenced by social media to such a great extent that they compare their lives to the pictures of the other person on social media apps. Development of a mobile app is a very creative process. It can be entirely devised as per the needs of the individuals and the mobile app developers do the continuous scanning of the environment to develop the app as per the trend.
One can become a millionaire overnight if they strike the cord with the consumers that will trigger million of downloads of the mobile app developed by them. Any of the application that is developed can be downloaded from a common platform of play store or app store as per the android or apple users. There are apps that are developed on the basis of liking for games, books, knowledge, music, photos, information, news etc and the list would not exhaust. Today the top corporate have an app of their own with the help of which they circulate the authentic news of the organization among the individuals. The trend for various mobile apps has only increased more in the last ten to twelve years.
This is an excellent field for giving a start off to the career as this is something that is the need of the hour and totally in alignment with the contemporary demand of the audience or consumers of mobile phones. There are certain organizations that provide a platform for the purpose of mobile app development. These platforms are provided by the companies that are instrumental in making the mobile app accessible to the public platform so that it is an easy availability for the consumers to download it from the platform. Emulators are used for the purpose of testing the mobile app and they are subject to physical testing on a later stage. The prospective future of mobile apps can be judged from the points given below; –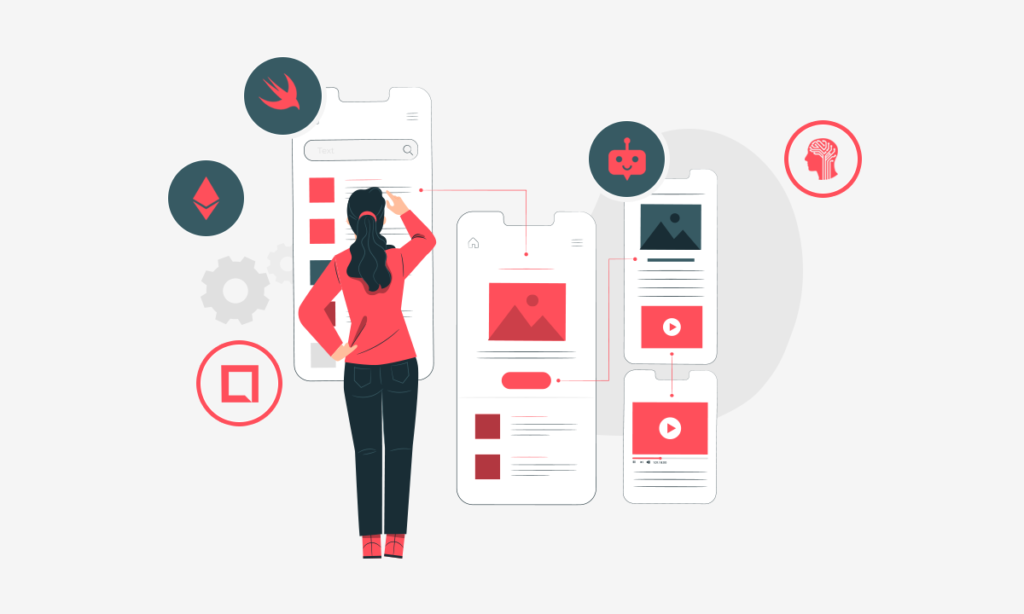 The trend of different mobile apps for all the activities shall increase in the future due to technological scenario of the generation.
There will be gaming, travelling, food, live stream apps, video apps etc. for everything.
It is a billionaire market so large number of big investors will invest in these.
So the future of mobile apps is bright it can be noticed from the points above.