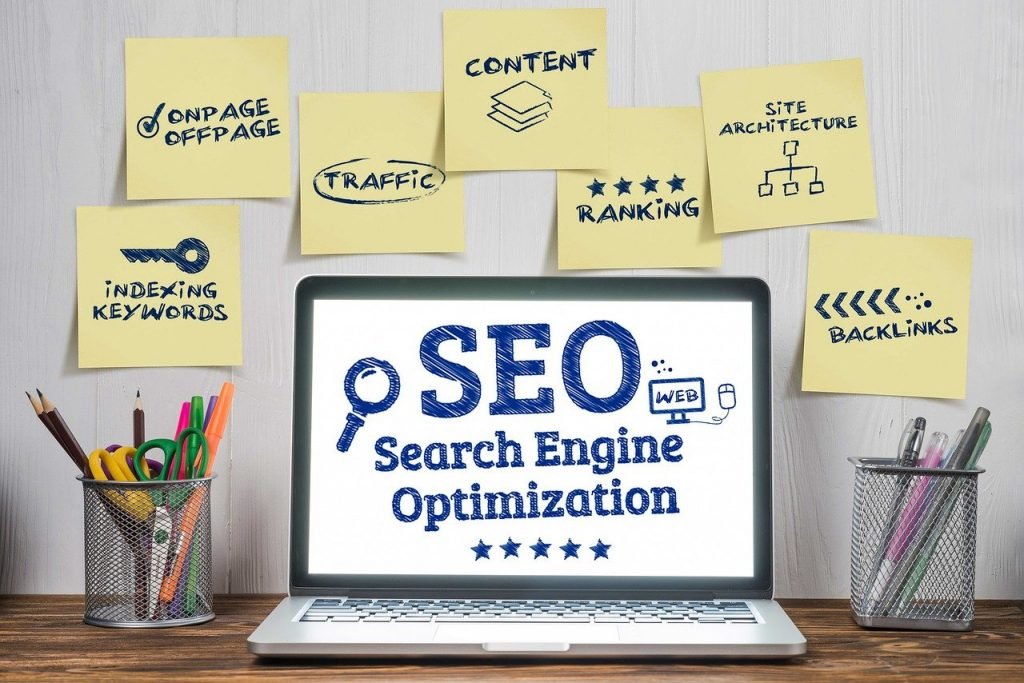 Introduction
Nowadays, in the age of the internet, countless changes have occurred in consumer behaviorisms. One such transition is their reliance on e-commerce websites rather than physically visiting a store to buy products. This has been aided because of the increasingly secluded and busy lives people lead; e-commerce websites help save time for them. Therefore, amidst the overflowing content available on the internet, for an e-commerce website to be noticed by its target audience and become important, their purchases can be achieved when they cut through the clutter. SEO friendly e-commerce websites get noticed and ingrained into consumer's utility more effectively.
The necessity for SEO
SEO stands for Search Engine Optimisation. It can be defined as optimizing a website to the extent that it becomes more relevant to the peoples' search, which is unpaid and not controlled by advertising. Effective use of terms known as keywords helps in gaining the website noticeability, and viewership increases.
Proper optimization of your website will help more people connect to the products or services you offer on your website. It helps one increase leads, which means, demographically more varied people will be accessing your website. It will also ensure a faster site to reach in some cases.
Tips for building your e-commerce SEO strategy
Whether you are a new business on the internet or an already established brand, some tips can help your website to be easily navigable by the audience. If your website is getting noticed more, rest assured that the revenue generation will be better than before the optimization procedure.
The tips are as follows.
Usage of Keywords
The first step to optimizing your website is to research the most relevant keywords for a particular niche.
Finding keywords that have a higher ranking will help you use it accordingly as per the website's requirement.
There are certain online tools available that can help you conduct this keyword search based on their rankings.
Doing this keyword research will give an idea about their positioning and utility to direct more audience.
Using appropriate keywords will be answering your audience about things that they come looking for.
Once you have found the keywords to be used, you can categorize them and use them as buying intent keywords wherever necessary.
Structuring the site
Once you have the relevant keywords ready after sorting and categorizing, you can meticulously structure the site in a way that will be user-friendly.
The site should be made such that it is easily navigable.
In case redirection links are added to the site, be cautious about adding extremely relevant ones or do not add at all.
Make it easy for the consumer so that they do not have to go through the hassles of multiple clicking to reach their option.
Having a good structure of category and product pages on an e-commerce website can help increase ranking.
Internal linking on the website should be direct and relevant. Usually, ad pages popping up distracts the customer.
On-page and Technical SEO
Proper on-page SEO helps an e-commerce website land on the Search Engine Results page, where there are more chances of people viewing them.
To make your images available, one can add the keywords in the links, body copies, etc. because this will ensure more users.
Writing a relevant meta description with the keywords in it helps to link people to the categories or the product page on your website.
The reviews can be added on the product page, which has keywords inserted in them carefully, but stuffing should not be done either.
Technical SEO performed on your website can help you find your current ranking.
Efficient background website crawling can be done to analyze the website's content and fetch it for results.
Content Marketing
Your content should be optimized and hyper-specific for it to be recognized.
The content has to rank well such that it answers the questions that the audiences come looking for, be it for a product or a service.
The products and services have to be good for it to get a positive reception from the people; however, good content could help create a consumer's desire.
A good advertisement put out can create strong communication and move the audience to action.
Link Building
This is the process of increasing the number of inbound links towards a particular e-commerce website.
These links are known as backlinks that direct the customers to your e-commerce website.
Getting backlinks from credible and reliable websites helps gain the customer's trust and a better ranking in search results.
The links can be considered a referral over the confidence regarding the reliability of the particular website.
Measuring Growth through SEO
Proper analysis should be conducted to know where your e-commerce website stands in terms of rankings and relevance.
It can help one check the efficacy of the SEO optimization conducted on its website.
Google analytics can help one analyze their organic traffic and the number of times the consumers have been redirected to an account.
Survey-based research can be done to check the customers' opinions after the optimization was done.
It is better to keep track of the websites while one is using SEO.
Conclusion
SEO is an approach that should be done in a step-by-step manner and strategically. If it is done significantly, the results will be astonishing.
There will be more organic traffic towards your e-commerce website; more backlinks will arise, which means it increases your products and services' credibility.
In addition to that, it can be seen in the search engine results page, which can mean that the content put up by your website has been very relevant to what the consumers have been looking for. This will help to build brand awareness and establish permanence with the customers in the market. The revenue that is generated can also be seen to increase many folds.
So, go ahead and optimize your e-commerce website and devise strategies that would help grow your sales.