If you are a digital marketer or a beginner in the online marketing era then you must have listened this term "LSI" many times. If you never hear it then you don't need to worry more because here we are going to uncover the major secrets of Latent semantic keywords which can transform your SEO strategy forever.
Whether you are working as a digital marketer or as an SEO expert or a content writer then you should get this guide to increase your website traffic as well as sells and you will get the results in form of ideal bounce rate and high user engagement.
SEO is the fast-changing industry and it seems very hard to maintain a commercial website or blog as per the latest Google update. Do you know the popular SEO ranking factors which can boost your web performance than before? There are lots of guides and in-depth articles accessible on our blog, you should read them to enhance your undergo.
What is LSI Keywords?
Before making a sense about LSI, you must know how the search engine works and show results. Google has numerous powerful algorithms to read the number of websites. Google tracks you by two ways first one is your textual content and its keywords, headline. Second is the user's query. Algorithms make an exact relationship between users' key phrases.
Hence you would understand how the search engine operates websites and gives the result on each and every search inquiry.
After that, this time to start a discussion about LSI. You can also say it latest semantic indexing or latent semantic analysis.
LSI keywords are considered the most relevant phrases to the main keywords. When Google algorithms crawl your website then they gather some important phrases and keyword from website Meta tags and content. These phrases and keyword made websites to appear in top ranking. LSI keywords have similar meanings to original keywords.
By this way, the search engine decides which webpage is more relevant to the user's search query.
Find LSI Keywords for Your Website
First, you need to make some ideas on a certain topic on which you going to write. After that, you have to make some search to find useful tools. Some of them by Google suggest and some are other very popular tools. First, you need to find your keywords phrases through Google suggest. These are some best and powerful way to get LSI idea and start writing content on a certain topic.
If you don't have any clues about Google suggest then see below.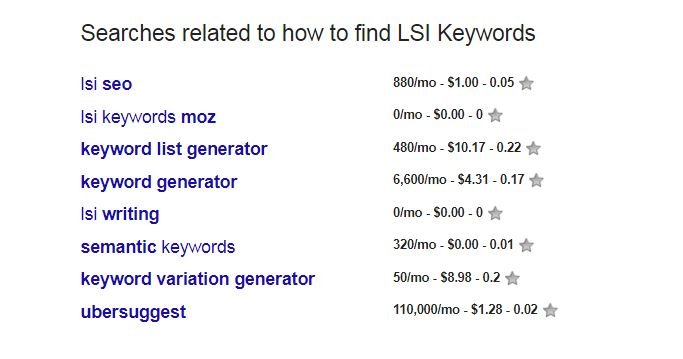 Google related is another and ease to find Latent semantic keywords. If you want to find LSI through by this method then you need to scroll your search engine result page to the bottom and check the numbers of long tail phrase which are straight related to your query.

Google keyword planner is the most popular tool among bloggers. This tool suggests you get thousands of terms more than Google suggest and Google related. This will also display monthly keyword searches and competition. This tool can help you to get lots of advantage in terms of leads, conversion along with its advanced features.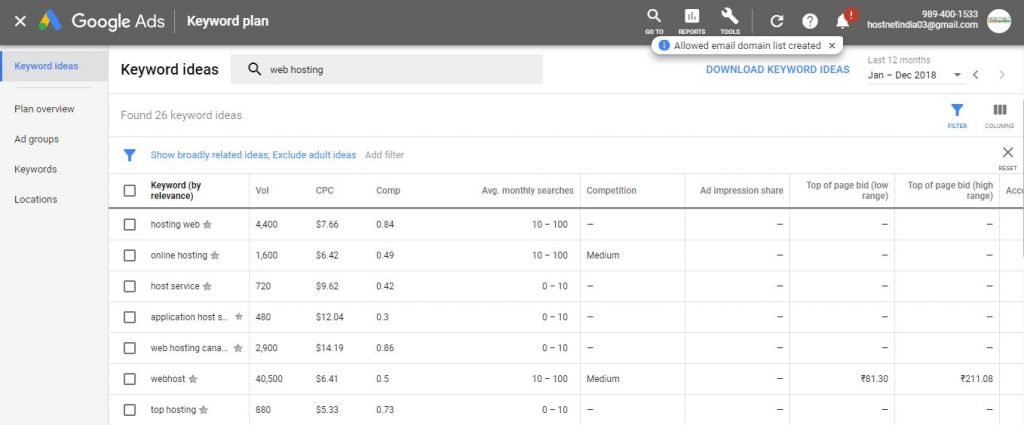 LSI Graph is an almost free tool designed for specific long tail keyword research. This is the most useful tool and I would like to suggest you use it once and get ultimate ideas. You can also upgrade it plans to cover the more land. This tool provides you with a long phrase list when you enter a keyword in the search bar. It offers you to search more than one keyword in once.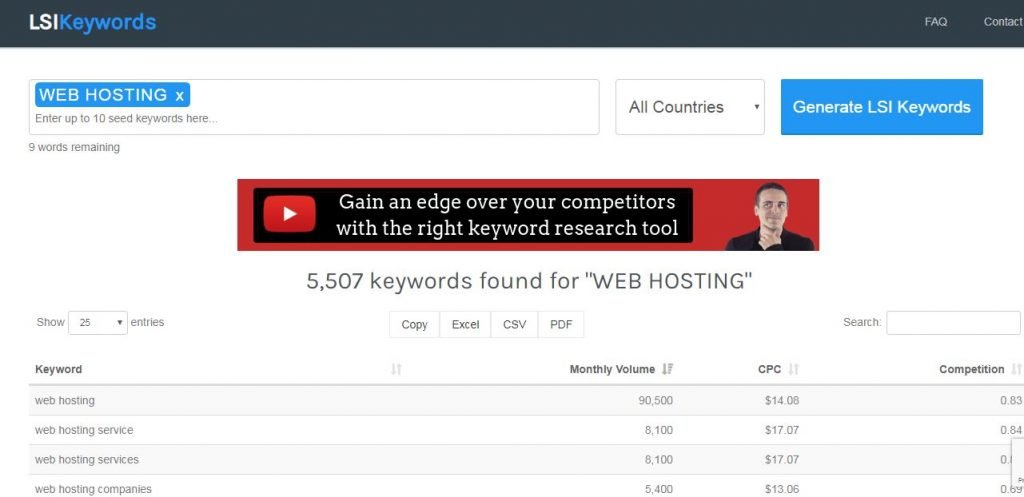 LSI Boosts Your Website But How?
You get numbers of benefits when you use LSI keyword on your website. First, you need to know that LSI keywords are also searched by webmasters very often.
Some bloggers think that LSI is useless and they never gain traffic and ranking. So they use the main keyword too many times to get ranking but they don't know about Google algorithms are staring on their website activities.
When you mention the main keyword more than 4-6 times then you are actually doing keyword stuffing. You just need to know keyword stuffing is a black hat technique and Google always hates it.
So latent semantic indexing comes in the main role to boost your website without keyword stuffing. These are alternative of your exact key phrase.
You can write articles by appropriate way with the help of LSI. Through this way, you actually make user-friendly content and this content is loved by "Google Panda".
Conclusion
Latent semantic keywords are not synonyms of your major keyword as some bloggers suggest you. These are exactly alternatives to your webpage terms which you want to rank. If you use the main keyword too much in case your website can be penalized by the algorithm.
Finding LSI keywords count as a digital marketing skills.
Always remember that LSI is a significant part of your SEO strategy. We always use latent semantic indexing in our articles. You can explore our articles and gain your intense knowledge about search engine optimization. Content is a powerful thing which can boost your online business through the white hat path and LSI keywords are the pillars of quality content.
Hostnetindia is web hosting company which provides web hosting, dedicated server, Linux cloud and window cloud.
Note = We accept paid guest post , please let me know if you are interested. More details Ishantech@hotmailcom
http://ishanmishra.in/write-for-us-and-contribute-a-guest-post-for-our-growth-hacking-growth-marketing/