Health care is one of the last large industries to widely adopt information technology (IT). Health-care businesses are steadily automating business, clinical and diagnostic processes and using the resulting information to help diagnose and treat patients. According to Dr. Leroy Hood, director of the Institute for Systems Biology in Seattle, health care will become primarily an information science in the first part of the 21st century.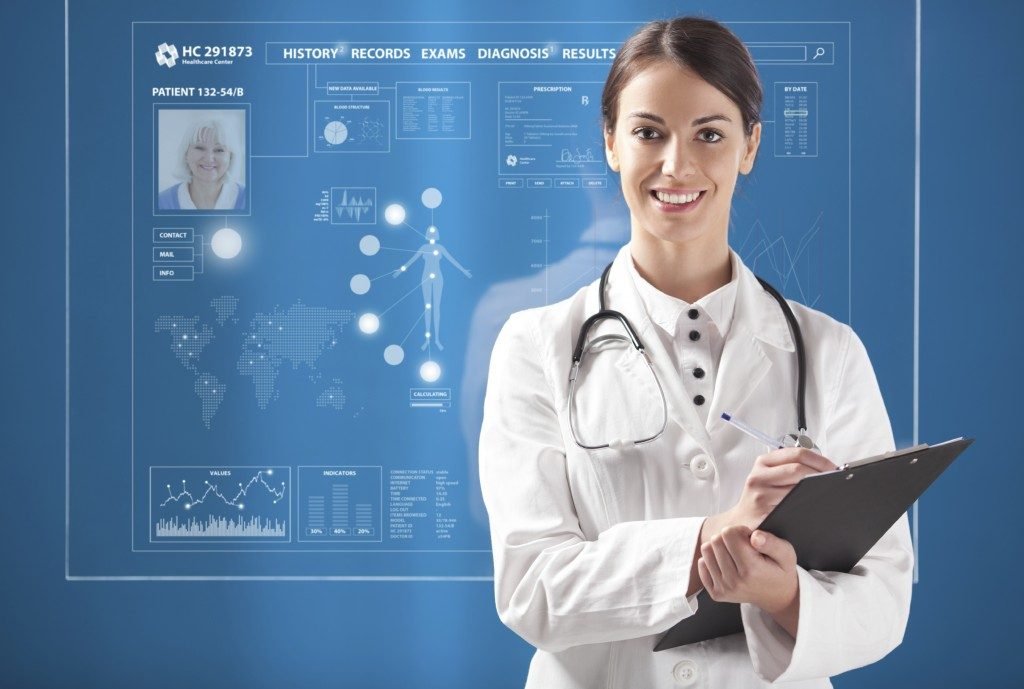 Claims Processing
The first widespread use of information technology in health care was automated claims processing. Electronic processing of medical claims by care providers and insurance companies speeds up the approval of claims and payments to clinicians.
Electronic Health Records
Electronic health records (EHRs) allow patient data to be shared across the care spectrum by primary care physicians, nurses, labs and specialists. Diagnosing and treating illness require the patient's medical and treatment history to be available for anyone who sees a particular patient. EHRs save clinicians time by not having to search for information or duplicate it in multiple locations.
Diagnostics and Disease Management
IT enables faster, more accurate diagnosis of disease. Using IT, clinicians can assemble data about all aspects of a patient's care, consult with specialists remotely and get evaluation of lab data and images by specialists around the world in real time. IT can also assist patient safety by automating the cross-checking of information like drug interactions and set up reminders for follow-up with patients who have chronic diseases.
Social Media
As health care becomes more information based, personalized and even consumer driven, social media play a larger role in information sharing. Social media outlets allow patients with specific diseases to share information about treatments and outcomes with one another and with clinicians. As the data sets at social media sites grow, they have increasing clinical value for research.
Genomics
The sequencing and publishing of the human genome on the Internet opened a new field of genomics and personalized medicine. An individual's genetic blueprint contains information about susceptibility to different types of disease and disease bio-markers for specific diseases like Lou Gehrig's disease. As science learns to turn different genes on and off, new gene-based therapies for a wide variety of diseases become possible. IT speeds this effort by enabling remote collaboration and information sharing among researchers.