In the hosting industry, host providers are trying some thing unique in order to sustain their businesses by grabbing their attentions of the client. In that list, currently setting VPS on a dedicated server is a popular trend and it highly attracted the webmasters.
Here in this artilcle we are going to discuss about setting VPS on a dedicated server. What is Dedicated Hosting?
AccuWeb Hosting is an excellent option for those who need an Affordable Dedicated Server. Their servers are reliable and offer great performance. They also have excellent customer support that is available 24/7.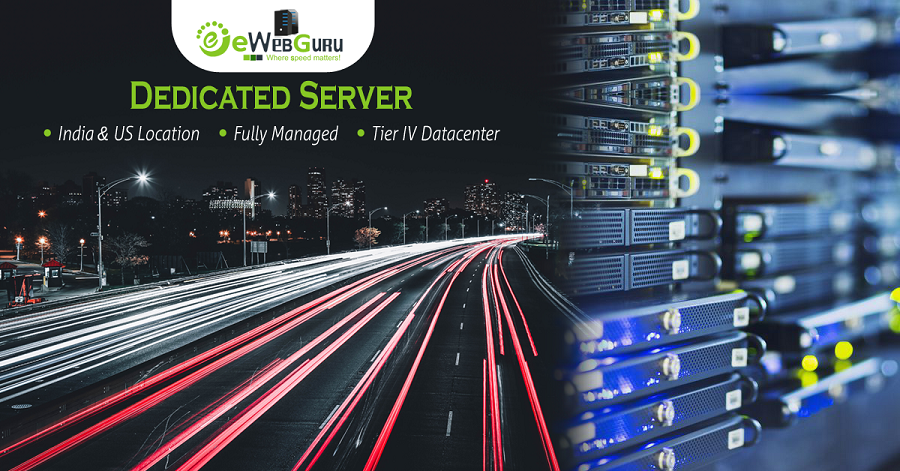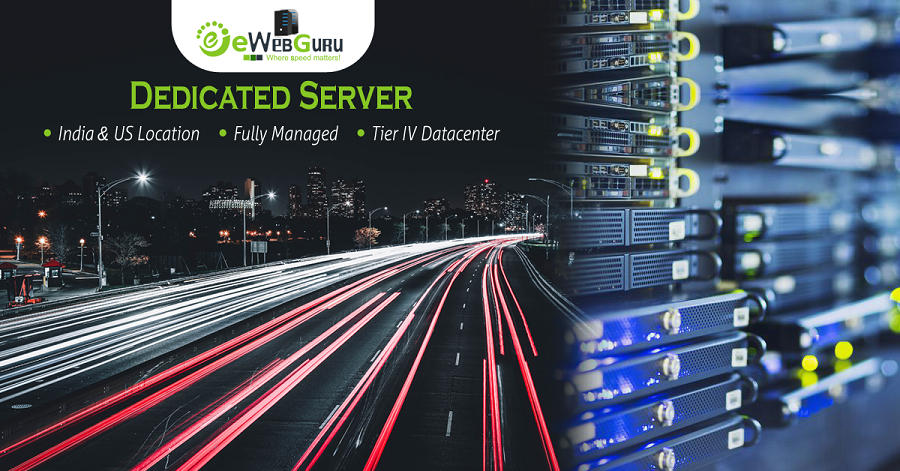 A dedicated web hosting service means that your website will be hosted on a server belongs only to you. There is no sharing and no restrictions on the amount of space available space. It has its processor, hard drive, random access memory, and bandwidth capabilities. You will be able to control the security program you install and because you are the only one on the server there are fewer chances attack viruses and malware.
A dedicated hosting plan that is ideal for your WordPress website with a very large number of visitors. Dedicated server hosting is ideal for websites who have outgrown shared hosting or VPS because they offer more power and control.
Why Choose a Dedicated Hosting For Business site?
· Flexibility: Dedicated hosting provides better flexibility compared to other types of hosting.
· A dedicated server allows the shopper flexibility to adjust the server to the typical buyer wants to hardware, RAM, space and software packages.
· Full Control: You have root access to your server and can install any software, select the hardware you want, configure the server in any way that suits your business.
· Enhanced Security: You are given a dedicated IP address that isolates your business from others. No unauthorized entity has access to your site.
· IP Addresses Are Unique: Using a dedicated hosting you have a dedicated server that has a unique IP address. This is especially important if you are running a large e-commerce site that requires SSL for credit card processing.
· Server Resources Are Not Shared: When you choose dedicated hosting, you get the full source single server. You do not have to worry about other websites clog the server CPU and RAM. With a dedicated server, you can be sure that the bad scripts running on another site or a spike in bandwidth usage will not slow down your server.
· Improved Performance And Security: Choosing a dedicated hosting guarantees the most for your web site. If your website receives a lot of traffic, though, a dedicated server offers a lot of stability and reliableness of shared hosting. Dedicated hosting permits increased security, significantly required for the company to handle sensitive transactions via FTP or SSL.
· Scalability: Dedicated hosting that permits you to manage the system configuration, which allows you to upgrade your server area as your company grows.
· Speed and Accessibility: A dedicated server may be the ideal choice for you. This allows your visitors to log in and access all of your pages faster. Especially when you are running an online store, eCommerce website or a website that deals with financial transactions.
Handy Tips to Choose the Right Dedicated Servers
Choosing the right dedicated server is like trying to pick a pair of choose. There are so many different types, different specifications, different providers, and so much to choose from.
1. Know Your Hosting Requirement
Knowing when to choose a dedicated server hosting is usually based on how you have to meet the needs of your website. Before making a choice, you know your users and their expectations from your site. Also, evaluate the needs of your website – including the performance, speed, traffic, and data handling.
2. CPU Power
You should determine how much CPU power you need but if your website will use the huge resources it is better to choose a dedicated server with powerful hardware configuration.
3. Configuration Server
In addition to getting the full benefit of choosing the operating system for the server that will host your website, a dedicated server offers total control over the server. Therefore, you can configure your physical server according to your needs.
4. Operating System Choice
There are two operating systems for hosting, Windows and Linux operating systems. A dedicated server offers complete freedom in choosing its operating system for hosting operation. Selection of the operating system hosting entirely depends on the site and the type of application you will use on your website. If you are going to use PHP, MySQL then Linux Dedicated Server is the right choice for you or if you will be using MS SQL, and Windows-based applications and Windows dedicated server is the right choice for you.
5. Size of Memory
The memory size is one of the important elements you must know when choosing a dedicated server for your website. The more is the amount of memory that is faster your website will load. Increasing the size of the RAM, the memory means the faster speed of your web pages.
6. Security Features
It is always advisable to check the security features that are available before making a purchase. A dedicated server is inherently much safer than one option together, but that does not mean you are 100% safe from hackers. To help ensure the security of your site, look for a provider that offers built-in security features, so you do not have to worry about it.
7. Budget
Always stay within your budget. Just because the next server on what you are looking for has more power, does not mean it's right for you. Your budget should be the first thing you think about.
8. The level of support
You should look at technical support team profile server provider. This type of support will you receive from providers. Tasks that are not included in the scope of technical support?
A Dedicated Server has become so very popular, and their popularity continues to grow over time. It's not the cheapest option, but sometimes one needs to look beyond the cost to realize the true benefits. Dedicated hosting server confirms that no one will have access to your server but you. It means a lot for your security.
Let think about having a VPS setup on a dedicated server! Yes! It may sound crazy but it posses a lot of benefits for the webmasters especially those who likes to resell their physical server. Befere steping in to the process of creating VPS on a dedicated server, let us discuss few basics of Virtual Private Server.
All You Need To Know About VPS Server
Just like the dedicated server, VPS server is also a common hosting option for the websites owned by the business people. To be frank, a VPS (Virtual Private Server) is almost imitating the features and services offered by a dedicated server. VPS hosting allows users to utilize the complete root access just as the dedicated server hosting providers to its site owners.
With the aid of virtualization technology, a VPS hosting allows its site owners to host their site and run it on their operating system, which is similar to the operations carried by the dedicated server. A VPS server almost equalizes the dedicated server when it comes to utilizing its server resources to its hosted sites for its maximum growth.
Benefits For Business Sites On Using Virtual Private Server
VPS hosting has exploded the hosting industry for the past few years mainly because of the advantages it gained by using Virtualization Technology. For the host providers, Virtualization reduces the server cost by significant level and at the same time, it increases the server and hosted site's performance to the next level.
Here are the few vital benefits that a business site can avail by the Virtual Private Server Hosting
1. Reliability
2. Server Control
3. Highly Efficient
4. Easily Scalable
5. Cost-Effective
VPS on Dedicated Server
Are you one among those site owners who think of making use of the spared space of your dedicated server for hosting your other sites? Then consider about setting up a VPS on your dedicated server through a hypervisor.
The role played by the hypervisor is isolating the operating systems and other application, which are in the same physical hardware. The hypervisor can name as the Virtual Machine Monitor (VMM).
Why Setting VPS on a Dedicated Server?
Many business people would like to upsize their VPS configuration as time and their site's performances get increased. Also, few users like to migrate their VPS hosting to a dedicated server to be as a simple DNS change. Besides, a few users prefer to run multiple VPSs for their site. For such users, setting a VPS hosting on a dedicated server would be the best option.
By setting, a Virtual Private Server on your Dedicated Server will give you many benefits in technical wise, among those few of them are listed below.
· Regular full filesystem backups.
· Console-over-ssh access.
· Data transfer usage stats per VPS.
· Browser-based VPS reboots.
· The ability to do quick and easy software reinstalls.
How to Setup VPS's on a dedicated server?
For webmasters who love to resell their dedicated server by creating a multiple VPSs on it, this guideline would be highly beneficial. Not many host providers would support their clients to create VPSs on their dedicated server. In the country like India only very few host providers offer such benefits to their clients.
eWebGuru is one among the such very few reliable host provider allows its users to create multiple VPSs on their dedicated server and to resell them. Also, it offers immense support from the expert team to assist webmasters or site owners to set up multiple VPSs on their dedicated server.
Here are the few factors and steps you need to follow for creating VPSs on a dedicated server
Step 1: The first and foremost thing would be analyzing how many VPSs you required on a dedicated server. At the same time, if you are about to resell those VPSs you should have an eye on the profit calculations.
Step 2: The next step you should do is to choose the best Virtualization Software for installing on your dedicated server. There are several free virtualization software available online, it's better to
make use of those if you are concern about the cost factor. If you feel confused to leave it to the choice of the host providers, they would suggest the best choice according to your intentions.
Step 3: After splitting your physical server into multiple compartments through virtual layers, you need to look for the right control panel for accessing those compartments. Pick the right cPanel or Plesk and install on the multiple compartments of your physical layer based upon your client's interest and requirements.
Step 4: Finally consider installing a reliable billing and management software on your physical server to manage the billing operations of your multiple VPSs. To be frank, it is wise to make use of the automated billing system just like the WHMCS to enjoy hassle-free billing operation. However, you can have the privilege of leaving this to the host providers who can suggest you the highly recommended billing and management software according to your need.
Apart from the above-mentioned 4 steps which are essential to set up a VPS account on a dedicated server, users/webmasters must ensure of letting a significant amount of free space on their physical server to provide backup services. Also, you may need to install many system files on your physical server upon the requirement for your clients. Why Choose eWebGuru Hosting Company?
When comparing India's top host providers based on its hosting features, eWebGuru has some outstanding and exciting criteria by offering premium features to their clients for affordable rates. Also, they offer a wide range of hosting plans under each type especially in their dedicated server, which are the cheapest in the market.
Here are the few lists of factors and criteria's that enforce eWebGuru as the best host provider in India.
· Dedicated server located in the Tier-4 Indian Datacenter
· Low Network latency (Less than 30 Milliseconds)
· Affordable Rates and Contracts
· Completive Domain and Transfer Fees
· Easy Cancellation Policies
· High-Tech Security for All Hosted Sites
· Unlimited Storage and Bandwidth
· Variety of Preinstalled apps and Easy Integrations
· Guaranteed Server Uptime
· High Client's Reputation
· Supreme Customer Service
· Better Server Hardware
· Future-proof Web Hosting
Bottom Line
Picking a right host provider just like eWebGuru by the webmasters will gain them the advantage of availing all the premium-hosting features when they intended to resell their physical server to other clients.