To understand its importance and to know why companies cannot do without it, let's start with a brief definition of digital marketing : "it is the set of marketing activities that use web channels to develop their commercial network, analyze the trends of market, predict its progress and create offers on the profile of the target customer. "
It contains all the activities, skills and experiences that allow a company to exploit the digital channel to do marketing, reach users, make itself known, be present in times of need, provide them with useful resources and content and transform them into loyal customers.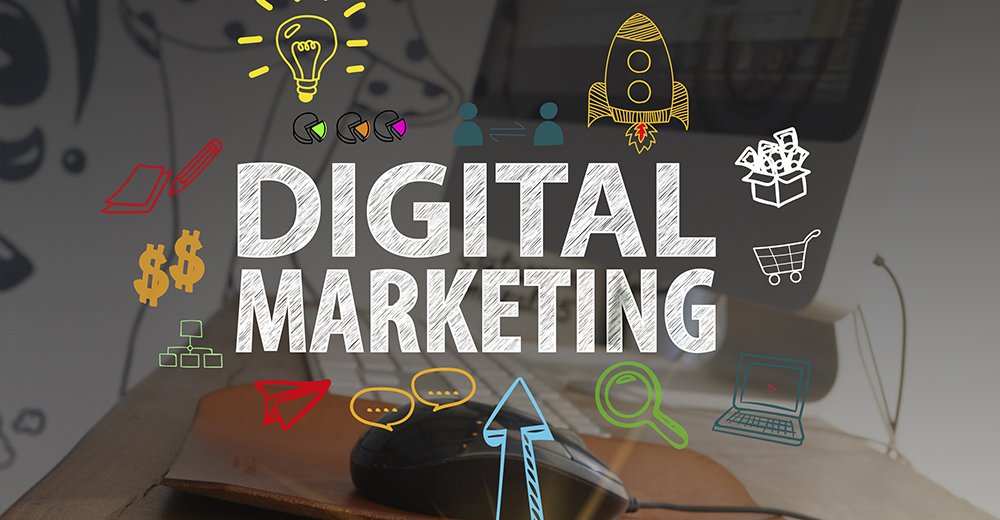 Digital marketing often joins traditional sales strategies, other times it acts alone. In fact, some companies have an e-commerce and a physical store, at other times they focus everything on the online store. Its great strength lies in being able to transfer the fruits of online activities even offline, fantastic don't you think?
These few lines should already be useful to understand why it is important to exploit digital marketing in a business strategy, but let's get more into it.
Think about the control you can have over user decision making. Every time we have to make a purchase, we automatically search the internet for information that guides us in choosing. Brand reputation, reviews and blogs are just some of the contents that influence a consumer's decisions . How many times, before booking a restaurant, did you read the reviews of other users and decide on the basis of these? Have you ever searched for information and compared the models of an electronic device before buying it? Companies that know how to present themselves online and who know how to tell products and services that sell are the ones that manage to turn simple users into buyers. You just need to know how to take advantage of digital marketing services.
How to create a good digital marketing strategy
First of all it is important to know that digital marketing techniques are infinite and that based on the objective and type of business, infinite strategies can be built. But there is a base from which you have to start, a bit like when you build a house. No matter how big it is, the color of the walls, the type of furniture and the finishing touches, it all starts with the foundations.
In the case of digital marketing we refer to:
Ø Study the audience, understand what they need and what they want
Ø Define the value proposition (the advantages that the company can offer the consumer with products or services)
Ø Establish the goals you want to achieve, defining business priorities
Ø Monitor results , collect qualified data to be profiled to best meet customer needs
Ø Use the most suitable tools to achieve the set goals.
And what are these tools? Let's look at some of them briefly.
Content Marketing
The content creation activity, mainly in the form of blog articles, is useful for attracting qualified users to a site. This action takes priority over conversion in terms of transaction. The user does not have to buy, he just has to know us, know that he can trust us and that we can offer him what he is looking for.
SEO and User Experience
Search Engine Optimization (SEO) is the set of activities that allow you to optimize the performance of a site in terms of organic visibility and positioning for search engines. This is inextricably linked with the design and simplicity of use of the site, the user experience. The site must be easy to find, beautiful to look at, simple and intuitive to use.
Advertising
When we talk about advertising we refer to paid activities for commercial purposes or to increase brand awareness. SEM and pay per click are some of the most popular activities aimed at achieving good visibility by focusing on the keywords you decide to use. If used in the right way, these tools are able to increase visibility and produce a good return on investment (ROI).
Social Media Marketing
Social channels can become a powerful tool to engage users and bring them to the website. The promotion of a product, service or brand through social networks ensures direct interaction between user and company. It is important to choose the platforms in line with your target and set up a communication strategy that is suitable for the audience you want to involve.
Marketing Automation
With marketing automation it is possible to automate numerous actions that are generally manual, with the use of software. These tools allow us to optimize web marketing strategies, thanks to the automation of repetitive actions, the segmentation of the database, the management of sending emails and monitoring the contact points with possible customers.
Email Marketing or Direct Email Marketing (DEM)
Sending emails and newsletters to communicate with leads and prospects for commercial purposes is essential for any marketing strategy. A good email, designed for a specific target, can turn into the perfect bait. Uses tools like Mail chimp, Sanding Blue and Mail up to professionally organize and manage the newsletters to be sent to your customers.
Do you need help setting up your digital marketing services? Find out what we can do for you!