Looking back at last year, it is very likely to assume that it will be in demand next year. Effective SEO – what should it be, given the experience of recent months?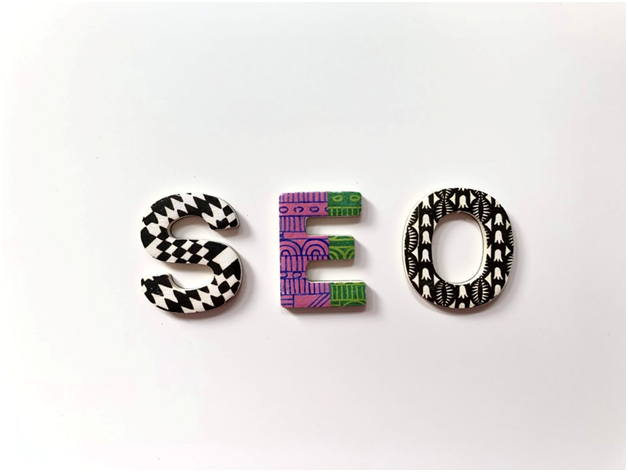 Voice search
Gaining increasing popularity. About half of users from 15 to 27 years regularly resort to his services. In the world, about a quarter of Google's requests are performed by voice, and the trend towards an increase in the use of voice assistants will most likely not decrease next year. Therefore it is worth thinking and optimizing the site for voice search queries.
It is worth paying attention to the keywords containing the words "how," "where," "why." When applying them in your articles, try to make the answers as accurate and comprehensive as possible.
It is essential to register with Google My Business and, focusing on a local voice search, make your company be marked on the map.
UX – design
For most users, simplicity, and convenience, ease of use of a web page, and happy reading are essential factors. It has a positive effect on traffic and place in search engine rankings.
Mobile-First Indexing
According to forecasts, in 2020, mobile traffic will be close to 65%. An increasing number of mobile users prompted Google to launch Mobile-First indexing this year.
It is necessary to adapt the site for the convenience of mobile users, having achieved quality work on all devices, without losing some of the content as when using mobile versions.
Download speed
A hanging or slow loading webpage annoys users, and almost half leave the site after the third second of a failed download. Moreover, a low rate is terrible for ranking your website.
Continuously monitor the speed with which your site loads, for example, using Google Page Speed ​​Insights. Increasing the speed contributes to the correct image format, optimizing their code.
AMP – turbo pages
Advanced search engines use AMP technology. The information is on search engines, and web pages provide simplified HTML using JavaScript. It allows you to quickly download the site to your mobile device, even at low Internet speeds.
For new information, content-oriented sites, this is an absolute requirement for successful operation, including the use of AMP, reduces the number of failures and contributes to an increase in mobile traffic.
One of the most critical factors affecting the effectiveness of almost any site is quality content. It is the content of the site, the value, and usefulness of the information provided that allows attracting a broad audience. Accurate, verified information will increase user confidence in your company, brand, engage the audience in a dialogue, share expert assessments, leave reviews, share links with friends.
External links
As in previous years, in 2020, backlinks will play an essential role in SEO promotion of the site. This year, Google has confirmed the relevance of PageRank, and it continues to be an integral component of ranking, keeping SEO value profitable. The authority of the domain is still mostly dependent on backlinks. But it is worth considering that overly active buying links can lead to the fact that the site will fall under sanctions. It is better to focus on high-quality content by publishing new articles for guests on or near your topic.
Search by pictures
Today, many users are increasingly tended to do a search using photographs, and this is an integral part of the general traffic. Google responded to this and significantly improved its image search. Therefore, effective SEO in 2020 is also high-quality photos and videos optimized and harmoniously complement each other.
Marketing influence
Another significant ranking criterion in Google is the brand mentioned. The search engine analyzes the number of references, positive and negative reviews about your company. To get more positive studies and recommendations to your brand, you should contact the authoritative bloggers whose interests are similar to yours.
Collaboration with bloggers on YouTube, Instagram, or leading your blog can have a significant impact on the breadth of your audience and create a positive attitude towards your company.
High security
Security of user information has been and remains one of the most critical areas.
Sites that are in the unprotected protocol HTTP, the overwhelming part of the search engines are defined as insecure or unsafe. And in general, this situation does not cause much confidence in the audience, not only to your site but to the brand.
Other sites operate in the GDPR, a general regulation on the protection of data adopted in the European Union, whose property is the data created by users.
According to this protocol, the data and information belong to the users, and at any time they can make a request about what kind of personal data is on the company's servers and ask it to be deleted.
At a minimum, it is worth using https, but if you are ready to work with a European audience, it is necessary that confidentiality meets the standards of GDPR.
It can be said with confidence that the long-standing SEO areas will continue to work with equal efficiency. And for most marketers and many other people involved in SEO, it is essential to pay attention not just to the latest trends, but rather to once again work out the main areas that have been effectively operating in recent years, namely, content quality, promotion in mobile search and adaptability.
Search engines take into account about a thousand criteria, ranking sites, and it is already difficult to determine what influenced the amount of traffic and place in the ranking, what to do to improve them adequately.
Interesting fact. Two identical sites with the same strategies, when the SEO cost is the same, not only the traffic but also the reviews can be incredibly different. And in the case when it leads to losses, it is worth further to work out content marketing, technical audit, behavioral and commercial factors.
You can say that the priority is always users, not search engines with their gaps in the algorithms. The increasing influence of content quality and behavioral factors allows you to see the direction in the search engines. By focusing on a precise analysis of requests in the first place to your target audience, continually maintaining a dialogue with her, you can achieve significant success.
What does not improve the effectiveness of SEO:
Hyper-optimized page with excessive use of keys, with grammatical errors in the text, presenting users with uninteresting and inaccurate information.
Not relevant content. When your webpage is filled with foreign, unrelated to the subject of the requested content.
No useful information content. Users accessing the site do not find the information specified in the article titles, keywords.
Frank plagiarism from other sites.
It is worth making an effort and, if possible, avoiding non-unique, little-helpful information and not publishing articles- "formal replies" from a couple of paragraphs. They are ineffective and do not work at all in the long run.
To remain competitively capable, to receive a sufficient amount of organic traffic, to reach a broad audience, it is worth paying attention to several main areas. Carefully maintain the company's reputation, continuously improve the protection of the information of its customers, take care of the practicality of filling the site.