Web design, for the vast majority of us, can be a relatively overwhelming task, especially when we're oblivious to the things that make a successful website. Close to 50% of clients believe that a website is an integral component of the credibility of a business. This is why best practices for web design is so crucial.
Most customers can, without a second thought, spot a good site when they see one, this also means they can spot a bad one, without much problem. Bad websites often leave visitors with that negative experience they'd very much rather forget. Which is something you don't want your customers feeling.
In this article we'll be looking at the various standards in web design, whether its navigation, search engine optimisation, lead generation etc. These are the elements you need to be aware of, and should have some understanding on their proper implementation.
So, below are 5 of the most important practices that you must adhere to, in your quest to make the perfect website: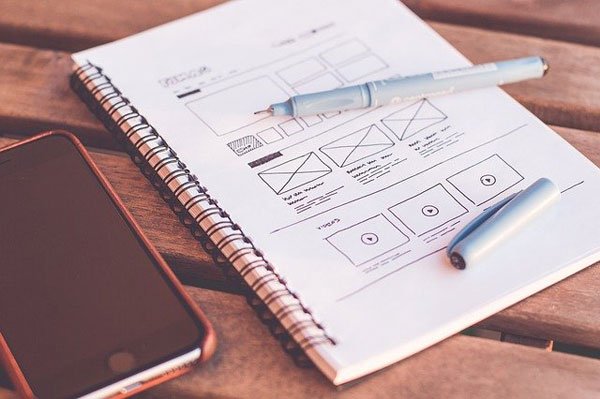 1. Less Site-Loading
In the world we'll living in now, the information age. People are in a hurry to access their data, they want results now, and instantaneous, if possible. Thus, you want to ensure that your site loads, as quickly as possible, and without any hiccups. There many tools out there, such as Page Insights, which you can use to test your sites speed. These tools will also give you tips on how you can improve your sites speed, so definitely check them out.
2. Use Strong CTAs
The two most important objectives of a website, is to attract as large an audience as possible, and to notify this audience of what you have on offer for them. You want to entice your visitors to carry out a specific action, whether it's to sign up to a mailing list, download an eBook, or make an appointment for consultation. If your website has a strong and effective Call to Action on it, then it'll more effectively and efficiently convert those visitors into new clients or leads.
Having a strong CTA should be one of the main objectives of your web design outline, and not an afterthought. Position is very important, you want it to be in a location that makes sense for the market you intend to target. For example, if it's a Contact Us button, then you may want to position it towards the bottom of your page, whereas a Learn More button may be above the fold. Such design elements tend to be suitable for all industries and brands.
3. Navigation
In web design, one of most important elements is the sites navigation. As it's through this, visitors will be able to travel around your website.
A site with a poorly constructed navigation system is probably one of the worst experiences, for any site viewer. When putting together an effective navigation system, one of the most important factors you want to consider, is ease of use. You want visitors to find what they are looking for, with as little difficulty as possible.
You want your navigation to be responsive, so that it's accessible, irrespective of the device the visitor may be accessing your site on. You also want to streamline it, so that it's consistent across all devices.
If a visitor is unable to find what they seek, then in most cases, they'll leave, so that's something to consider. You don't want your competition to benefit from your shortcomings.
4. Strong Security
While developing your website, one of the most important factors for you to consider is, without a doubt, on-site security. This is one area that you do not want to compromise. It's very important that in every design, you implement the appropriate privacy and security protocols, such as security checks, and more.
5. SEO (Search Engine Optimization)
SEO is one of the most effective aspects of web design, and definitely something to consider. SEO is used to drive visitors to your site, by ensuring your site ranks as high as possible in the major search engines. There is a lot to this, but the basics entail, using keywords, which you target by sprinkling it or them throughout your content.
The search engines expect your website to include all the most important on-page SEO factors, such as XML sitemaps, tags etc. There's definitely a lot for you to learn in this area. That's why I recommend you carry out your own independent research on it. Fortunately, SEO information is free, though extensive. So make sure you set aside sufficient time to do it, and do it properly, as this one factor could make or break your website, depending on how it's done.
–AUTHOR INFO—
Uchenna Ani-Okoye is a former IT Manager who now runs his own computer support website
https://www.compuchenna.co.uk
.