Instagram reels are the in-app added feature that makes you film, edit, and upload 15-second short-term video content with music, effects, and filters. Here, you can get a complete guide on how to use reels on Instagram in a simple way. Let's begin.
Instagram Reels
Instagram reels are similar to TikTok video contents, a sixth top most social media platform behind Instagram. As said before, Instagram reels are short-term video content for about 15seconds.
Difference's Between TikTok And Instagram Reels
When many say that reels are a similar feature of TikTok, there are multiple key differences:
Reels placed in Instagram: It is a crucial factor to consider. Most influencers moved to Instagram reels to gain more money on the ban of TikTok in some countries. Another fact is that you could share your content with your Instagram platform.
Licensed Sounds On Instagram Reels: It is not confirmed yet. Facebook concluded that it would be permitted audio or music in reels on Instagram soon.
Time Limits: The maximum video content length of TikTok is about 60 seconds, but reels on Instagram play only 15 seconds.
Audio suggestion and sound sync: Everyone loves the sound sync, but the reels feature missing out on this excellent factor. Good sync allows every user to sync their video contents to the sound. And also, TikTok gives audio suggestions with the content you are making.
Utilize Instagram Reels For Your Business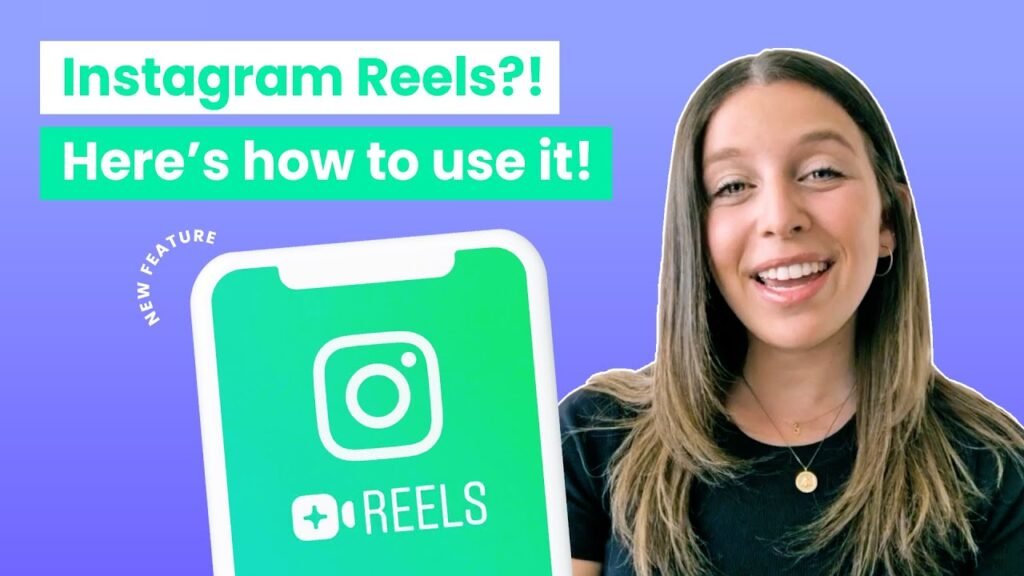 With the help of reels on Instagram, you could share everything with your fans and could be discovered by a vast community on the platform. Instagram has over one billion active users every month across the universe.
You don't need to develop an audience count if you have a solid following base on Instagram. Think of Snapchat; after launching a story feature on Instagram in late 2016, it grew like lightning speed overtakes Snapchat in just six months.
Let's get into how you could use reels on Instagram:
Get Instagram Reels
There are three marvelous ways you could get them:
Look for the contents with the Reel symbol at the left corner on the bottom when scrolling through your feed. The symbol expands and pop-ups "Watch Reels" once the content begins. Tapping the symbol brings you the Explore page on Instagram reels. Instagram reels won't start the next reel until you scroll, unlike Instagram stories.
Through tapping the magnifying glass at the app bottom, you would direct to the Explore page. Here, you will get a reel featured at the page top. Tap the reel, and to get more, swipe down.
You could get a reel icon on profiles if a user uploaded reels. Go to the user's feed, and the reel icon directly shows up below their bio section. Through tapping this, you could get their every active reel. The Explore page on the Instagram reels provides you reels from your following accounts, trending accounts, and any Instagram accounts that are relevant to you.
The platform selects featured reels, and it is considered public reels. If your reel is set, you will get a notification from Instagram.
How To Make Reels On Instagram
There are effectively two ways to create your reels on Instagram.
Make reels while watching the Explore page's reels. While scrolling through other's reels, you just need to tap the camera symbol (at screen's top corner), and you will be directed to Create mode.
Through your home page, you could also get the Create mode. Click the camera icon at your screen's left corner, then swipe to the reels term on the screen bottom. Here, you could begin your reel filming and editing.
You could post video contents once you are in the create mode through:
Posting existing video content on your mobile phones. Tap the gallery symbol on the screen's left bottom or swipe up. Don't forget that the platform won't allow you to add images to the reels. You could edit your reel content once you have selected your reel from the phone. Also, you can add stickers, texts, and draw on reels just like story contents on Instagram. Tap the upload option on the screen's top-right if you are ready to post the content.
You could record video content directly on Instagram. Like Instagram stories, just hold the reels icon on the screen's center in the create mode page. This type also uses editing tools on Instagram reels to brighten your video contents while filming them.
You could also mix up your content (pre-recorded video contents and videos filmed from your app) on Instagram reels. Most brands on the platform try this mixed-up way to get more attention with robust Insta reels views to their brand or products. 
Edit Your Reels On Instagram
Instagram reels obtain multiple editing features on the screen's left side. You can only use the music editor option if you have posted pre-recorded video content from your phone. Every function is more exclusive to video content within the platform and wants to be picked before you begin filming. Here is what you could do:
Search and attach music (Music option)
Adjust your recording playback speed (play icon)
Bring effects to your video recording (smiley face icon)
Select the time on your recording (timer icon)
Align your video clips (two screen icon)
Add Music To Your Reels On Instagram
Tap the music option to open the audio editor. Use the search bar to find your favorite music or songs. You could utilize the audio editor to select the audio portion you need in your recording once you have chosen your music. Instagram provides the best suggestions to begin your audio. It is highlighted on the trimmer section using colored notches.
Adjust Your Recording Playback Speed
You could speed up or slow down your video clip using features while filming video content directly from the reels. Tap the play option in the editor mode, adjust the speed you choose, and film recording.
Add Filters To Your Instagram Reels
You could add filters to your reels on Instagram when you film like Instagram stories. Just you need to click the smiley face option on the screen's left side, select your effect, and begin recording.
Fix a Time Limit To Your Reels On Instagram
It is a handy tool while you are combining various video clips into a reel. By choosing the timer option, you could select your content length before filming it. A pop-up appears, which clearly shows you the time left, and you can adjust your video length using the slider option.
You will tap the reels option to begin filming after setting a time limit, and the countdown timer of three seconds would appear before the filming starts.
Align Various Clips To Your Reels On Instagram
You need to check the align feature if you are combining different video contents in a reel. Be sure to choose the align option before filming your video content.
Publish Your Reel On Instagram
You have filmed and edited the first reel on the platform, and now there is the final step which is publishing. You can do that through the following steps:
Tap the right arrow option behind the recording button on reels.
Then, you can review your reel, and also you could edit the content with stickers, text, or drawings.
Tap the right arrow on the screen's bottom if you have completed your reel.
Here, you could choose a cover image from your video reel, or you can select it from your gallery option, tag users, and add captions.
You could share it either on a story or reel. If you wish to share it in a story, it will disappear in a day.
Also, you have a great way to add the reel to your Instagram feed. Use the option to bring that off or on.
Click the share option if you need to show your reel. And also, you could save the reel as a draft if you need to share your reel in the future.
Once you have completed your Instagram reel publishing, you can get your reels video content by clicking the reels icon in your profile just below the bio section.
Reels For Your Clients And Business On Instagram
Now you have a piece of solid knowledge on how to film, edit, and upload Instagram reels. And now, here are the massive ways to gain more engagement and reach for your agency or clients:
BTS(Behind The Scenes)
Your audience needs to get your personality. Make reels that provide a sneak-peak of your new product or show your teammates. It's a beautiful opportunity to be creative, show your true colors, and have fun.
Influencers
Just like TikTok, you can use influencers to your strategy on Instagram reels. Don't forget to join hands with the right influencers who value your brand. Most of the Instagram users are below 35age and could easily find out the untrustable partnerships.
Provide Educational And Informative Content
"How-To" video contents are the best ways to connect with your audience. The primary key to acquiring great success with this content type is the audience grabs helpful information. You could also share reel series if you feel that sharing how-to contents in just 15seconds is invaluable. Through this, you can drive more audience to the respective landing page through the link in your bio section.
Showcase Your Service Or Product
If you are introducing any services or new products, you can innovatively craft your reels highlighting your product. This way, it brings more authentic reels likes on Instagram, which brings curiosity to the viewers about your new products.
Conclusion
Yeah! We know that you are extremely clear about reels on Instagram. Now, it's your turn to use reels on Instagram. What are you waiting for? Bring your first reel on the platform. Try, try, try, and succeed.